Women's Ridge Heated Hoodie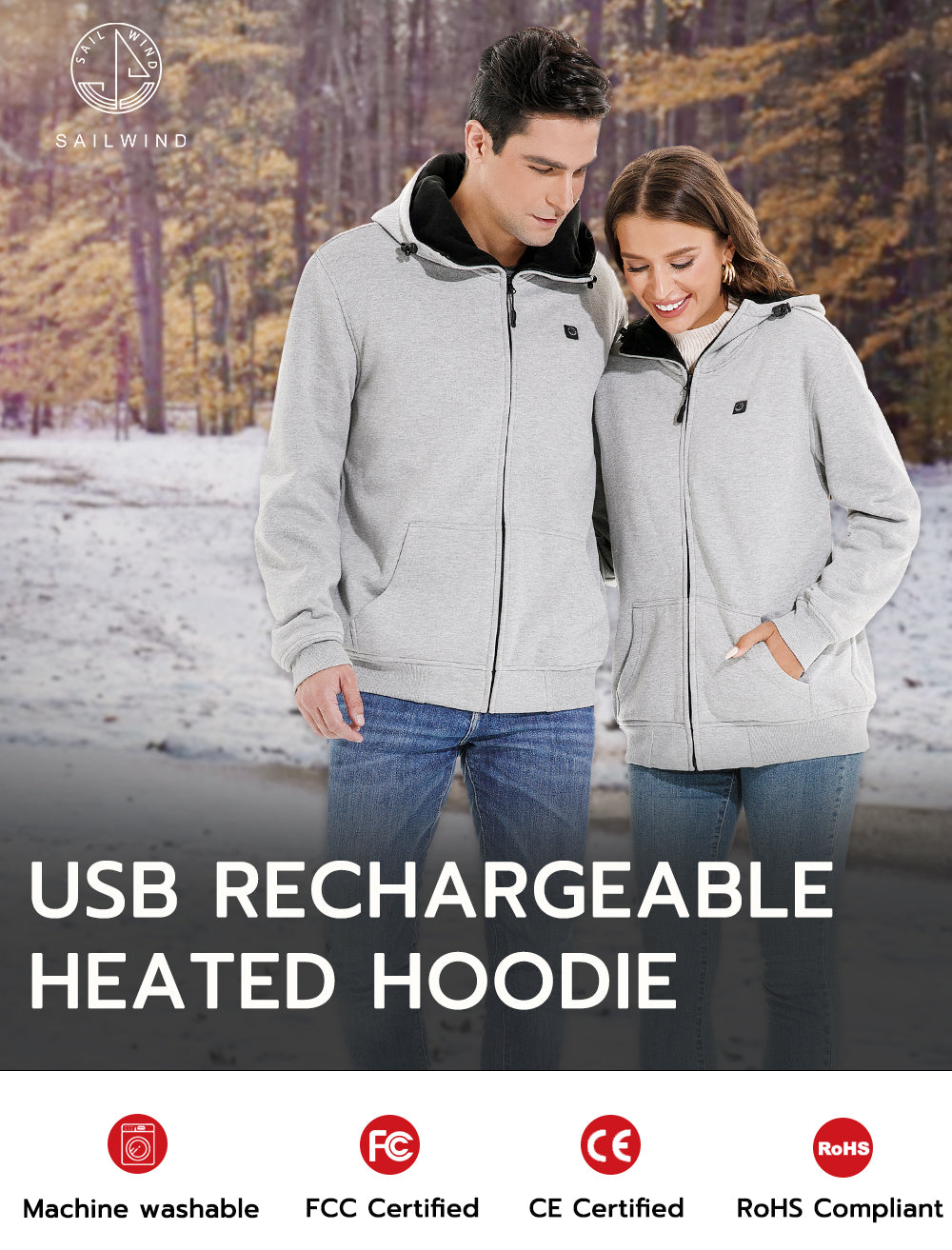 FEATURES
● The Sailwind Women's Ridge Heated Hoodie combines the perfect mix of comfort, style and warmth, this heated hoodie is your daily go-to outerwear for frosty days in the fall, winter and spring or as your inner layer in frigid climates. 
● Take back control of your life with Graphene heating diaphragm technology. With two zones in the front, one zone in neck, and a large zone in the back and up to 9 hours of heat, be ready for anything.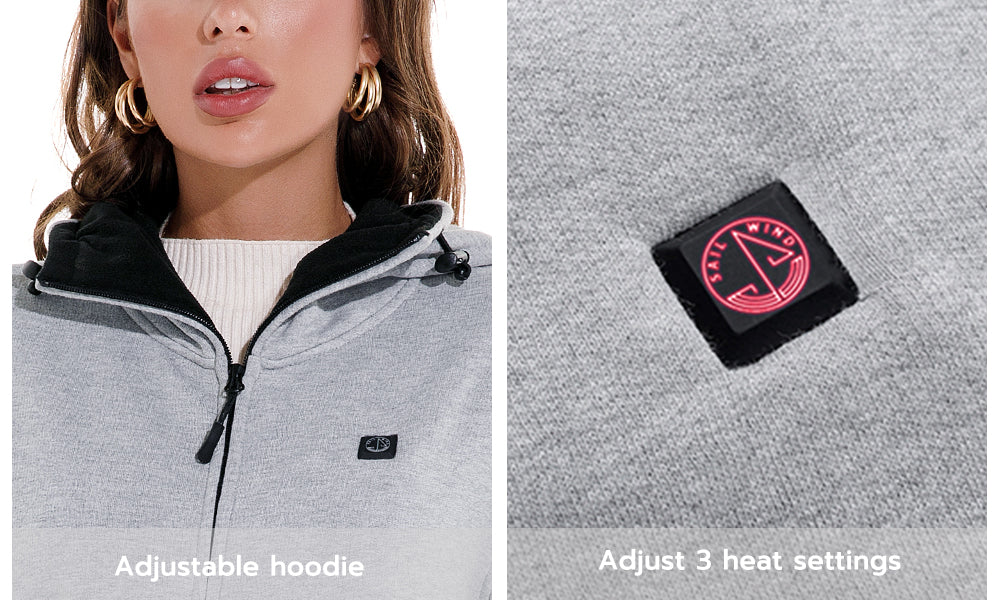 ● Made with ultra-soft cotton/polyester fleece material, Knit cuffs and loose hood, bring you ultimate comfort and range of motion.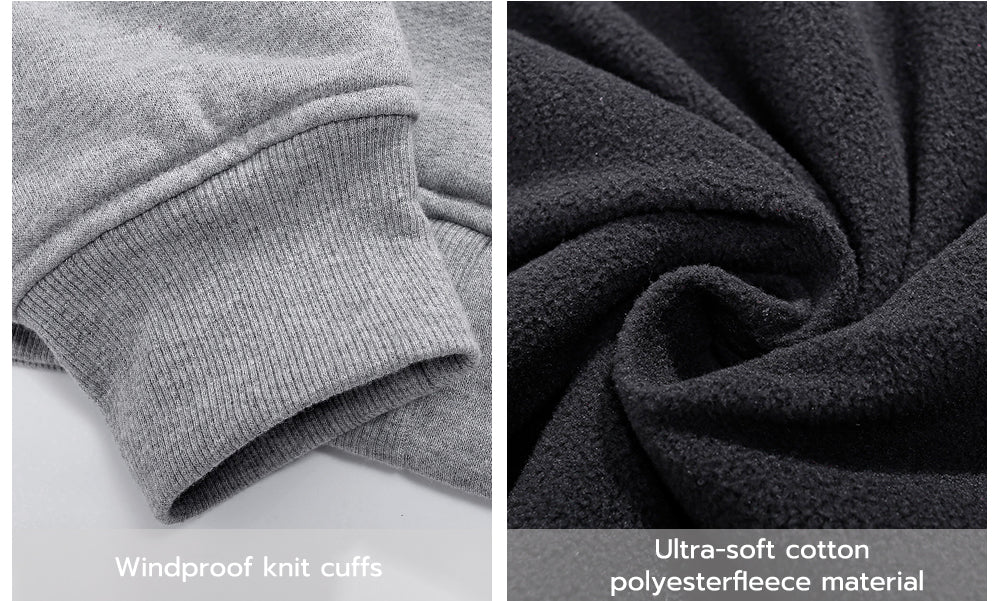 ● Superior fabric and heating elements are safe for machine washing.
IMPORTANT: DISCONNECT AND REMOVE the battery from the zipper pocket, put the connector back, and zip up before washing the apparel.
HEATING SYSTEM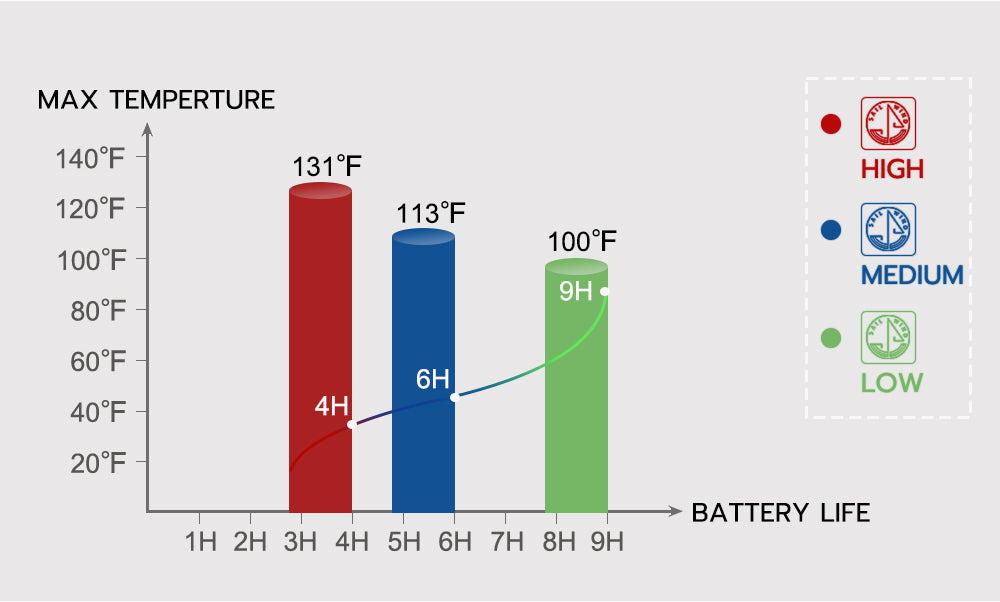 4 Graphene Heating Elements
Generate heat in seconds across core body areas (neck, left & right abdomen and upper-back).
Adjust 3 Heat Settings
3 heat settings (high, medium, low) with just a simple press of a button.
Up to 9 Working Hours
4 hours on high(131°F/55°C), 6 hours on medium(113°F/45°C), 9 hours on low(100°F/38°C) heating settings.
P.S. All data are based on a room temperature of 77°F/25°C.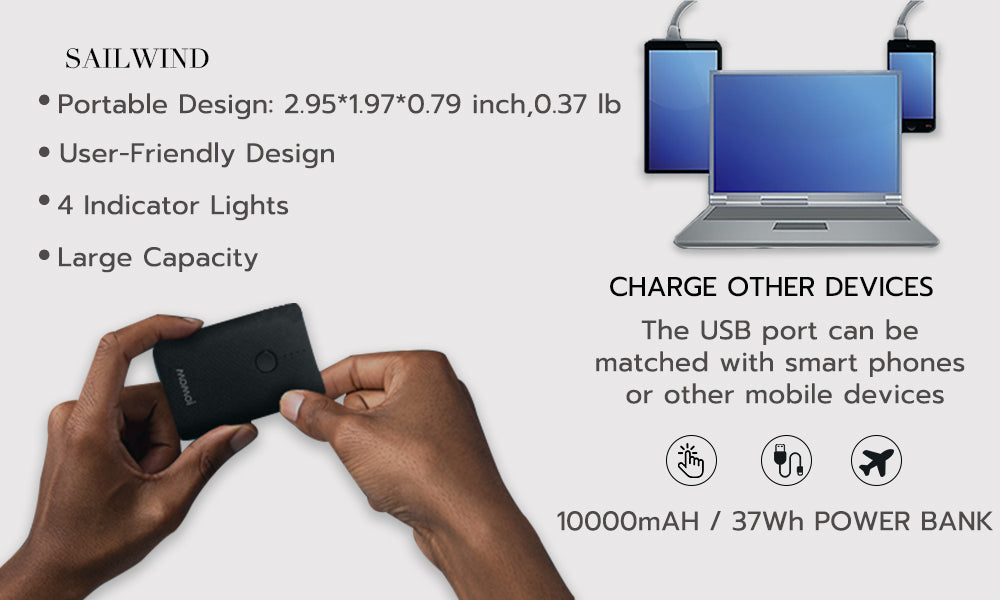 WHAT'S INCLUDED

GUARANTEE

1x Sailwind Women's Ridge Heated Hoodie

1x 10000mAh/37Wh Rechargeable Li-ion Battery

1x

Battery Charge



1x

User Manual

1-Year Limited Warranty on heating elements
30-day return and exchange
See more details and rights on our policy pages
100% Money Back
Guarantee