Women's Lightweight USB Rechargeable Heated Vest (Battery Included)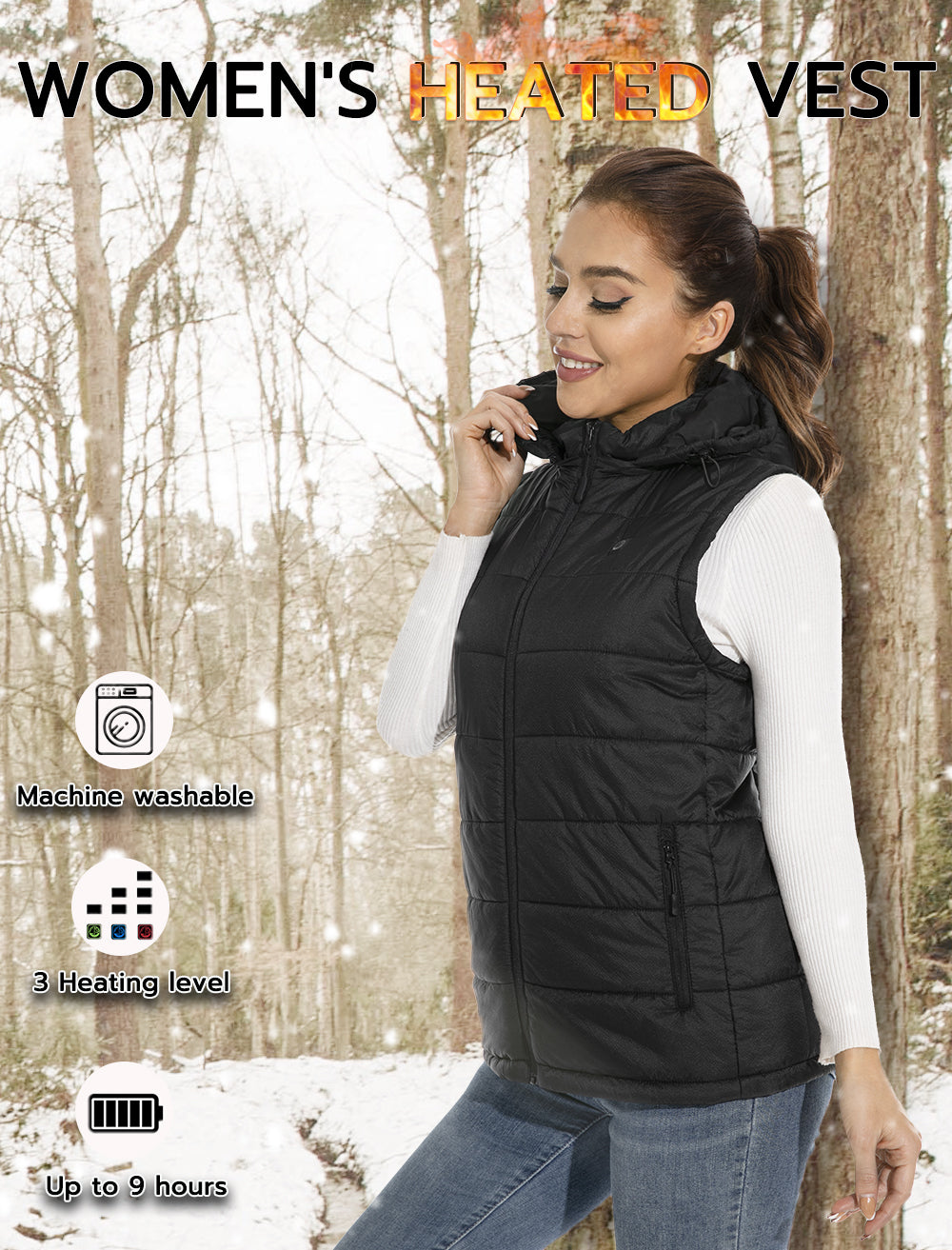 SPECIAL HEATING ELEMENTS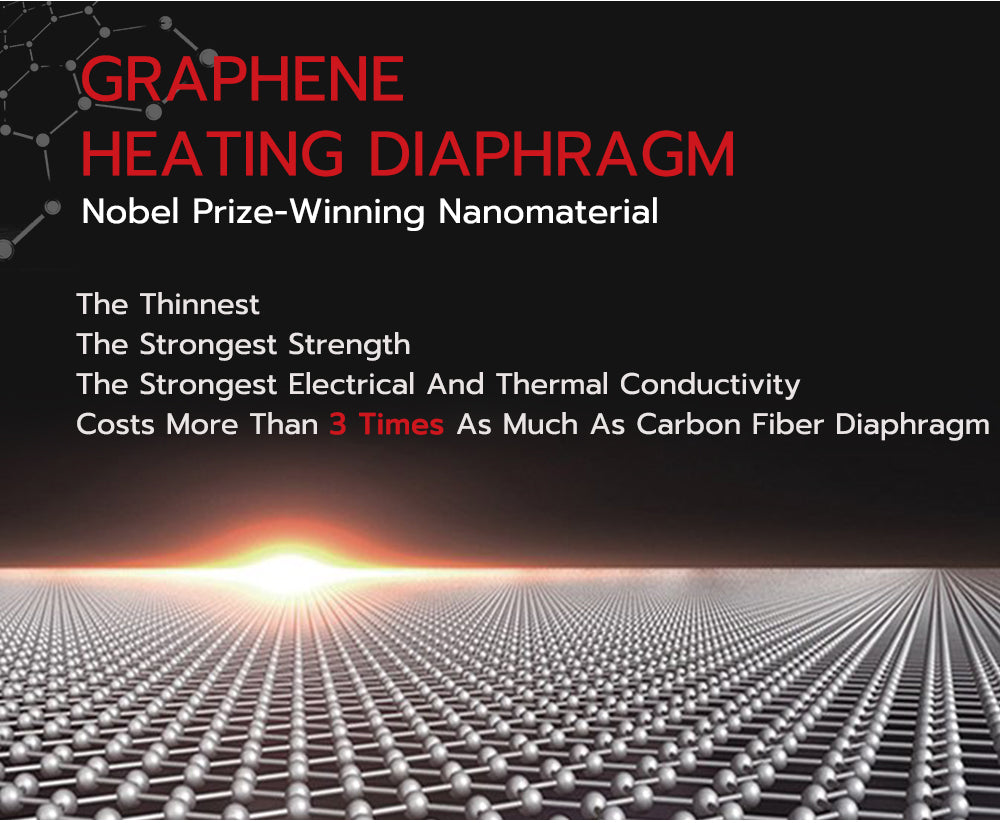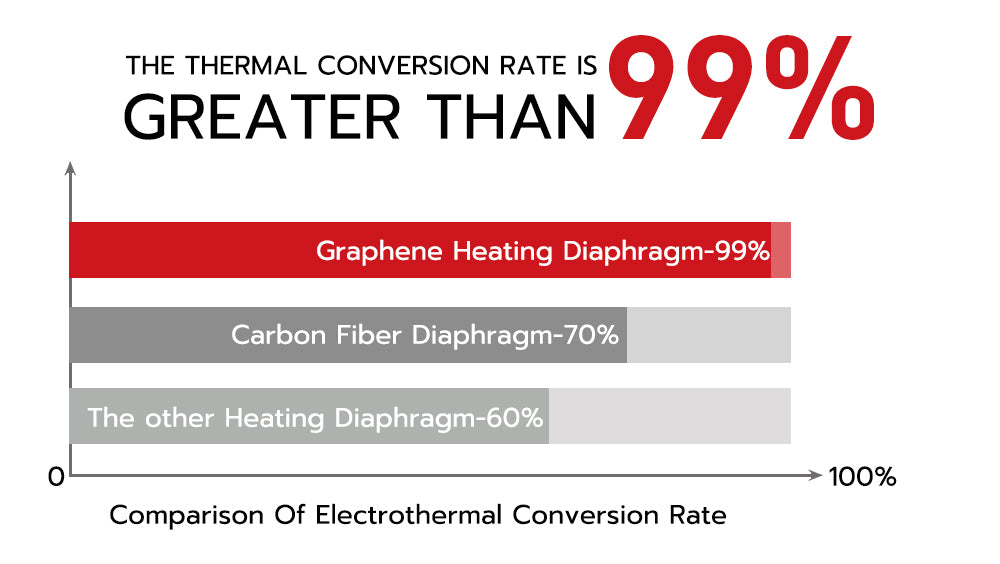 Graphene Heating Diaphragm -- Nobel Prize-Winning Material
With excellent optical, electrical, mechanical and other characteristics, is leading the future high-tech competition of the super material, known as "Black Gold"
Compared with existing materials, graphene is more excellent in ultra-thin, electrical conductivity, thermal conductivity, flexibility, hardness, etc. It is a new nanomaterial with the thinnest, the strongest strength and the strongest electrical and thermal conductivity.  
Higher cost than other materials
Nanomaterial graphene is more stable and has a longer life than carbon, costs more than three times as much as carbon fibre.  
The thermal conversion rate is greater than 99%
The carbon molecules in the electrically charged carbon fibers do "Brownian motion", which generates about 85% of the far-infrared radiation while generating heat.  This is the most suitable 8-15 μm life light wave for human body.
PRODUCT FEATURES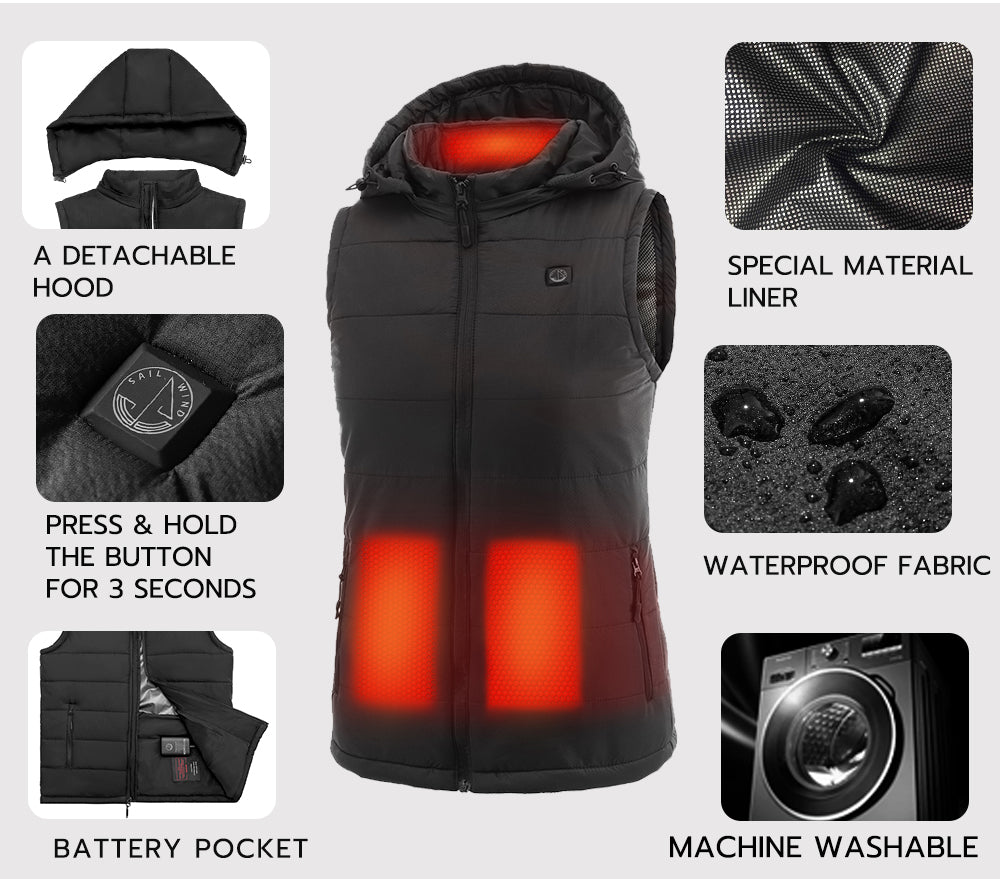 Graphene Heating Diaphragm: the technology of cellular lock thermal, releases warm infrared light waves, and good for your body.
Mini Battery: just half the size of a regular battery but lasts longer, and not bulky.
Special Material Liner: honeycomb designed with the function of fast heat conduction, excellent warm preservation, anti-static.

The Detachable and Adjustable Hood:

 the high neckline can effectively resist strong wind, especially in cold weather.

Battery Pocket:

 located on the left side of the vest inner with a smooth zipper, can prevent the battery from falling.
Machine Washable: can be washed by washing machine or hand.

Warm Your Neck/Face:

having a heating element around the neck/face area is great for when there are high winds in the freezing temperature range.

UBS Port:

the battery is the connector the cable connects through the UBS port and is shrouded in a fabric cable protector.

Removable Adapter:

the adapter that included is removable, so the user has the option of connecting it to a wall plug or a USB port.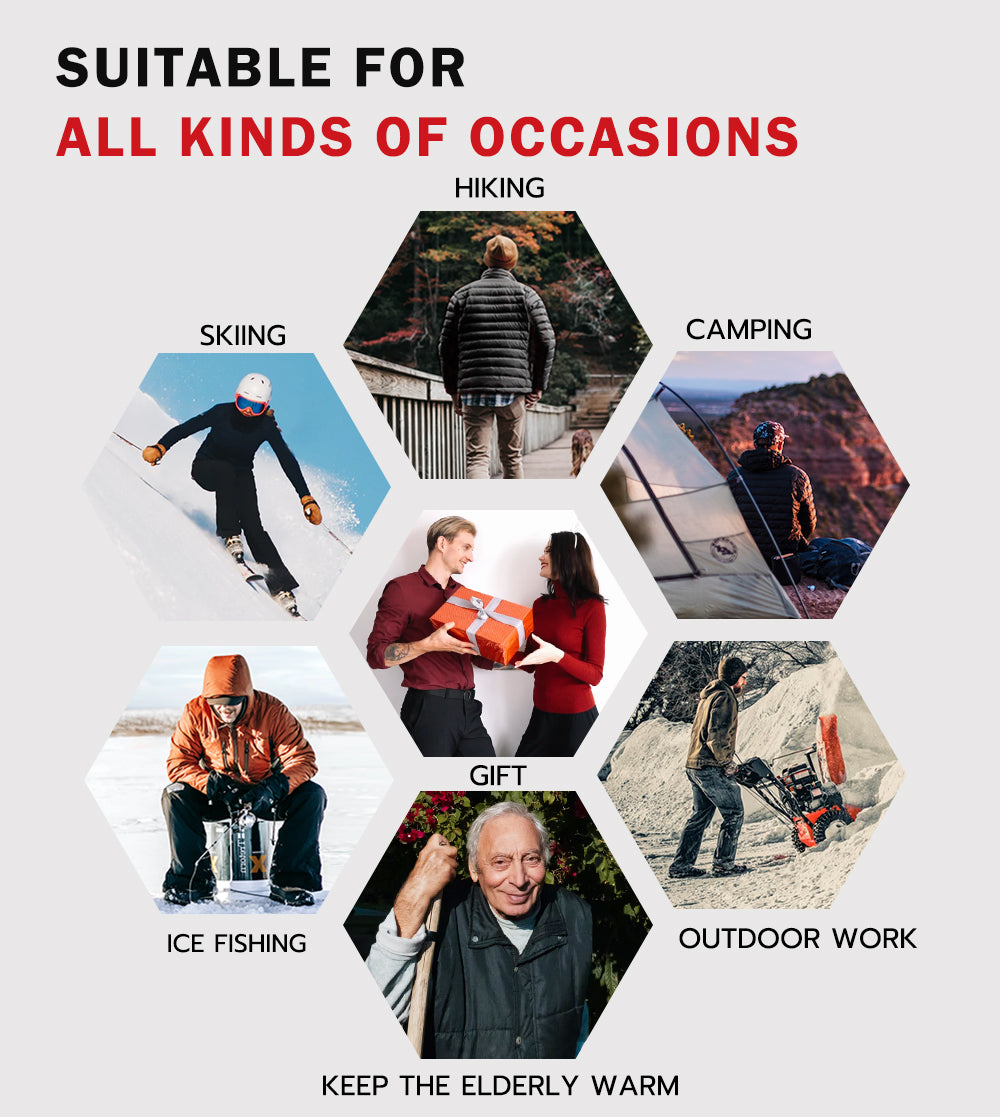 Ideal for various occasions, including the daily commute and outdoor activities, such as hunting, skiing, snowmobile, cycling, ice fishing, camping.
HEATING SYSTEM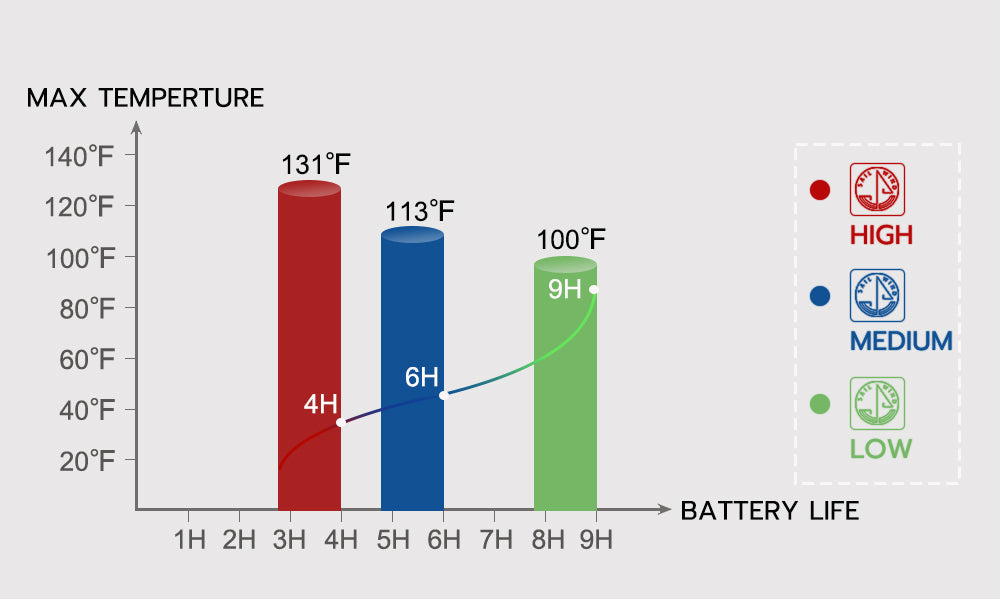 4 Heating Zones
4 heating zones in the core area of body (neck, back and abdomen).
3-Mode Temperature Control
3 adjustable temperature modes (low level, medium level, and high level).
Battery Life for One Charge
Quickly heated in seconds, can last for up to 9 hours of long-lasting warmth.
ABOUT POWER BANK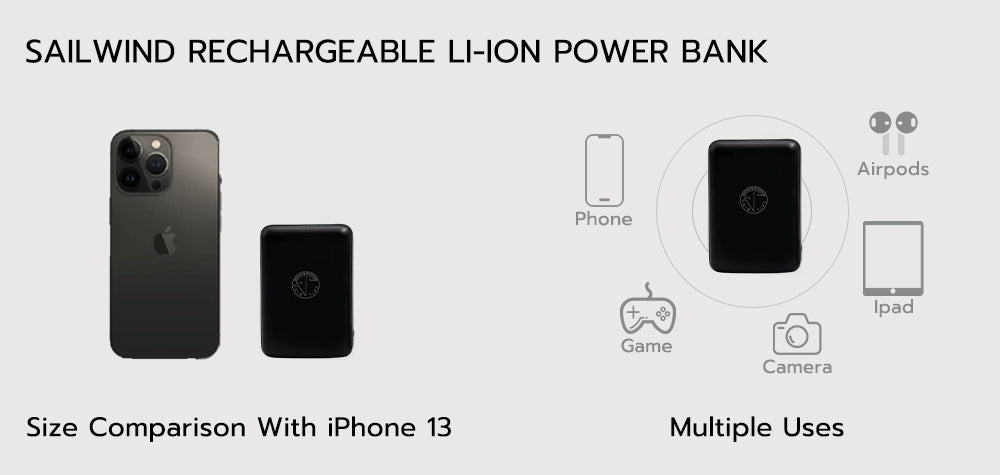 Specifications & Features
 Portable Design: 3.54*2.48*0.87 inch,7.28 oz(185g)
 Large Capacity: 10000mAH / 37Wh POWER BANK
 4 Indicator Lights
 User-Friendly Design
 Chage Other Devices: The USB port can bematched with smart phones or other mobile devices
PACKAGE INCLUDED

1x Sailwind Heated Vest

1x 10000mAh/37Wh Rechargeable Li-ion Battery

1x Battery Charge

1x User Manual

1x Portable Bag
100% Money Back
Guarantee