Men's 5V Battery Heated Insulated Sherpa Fleece Shirt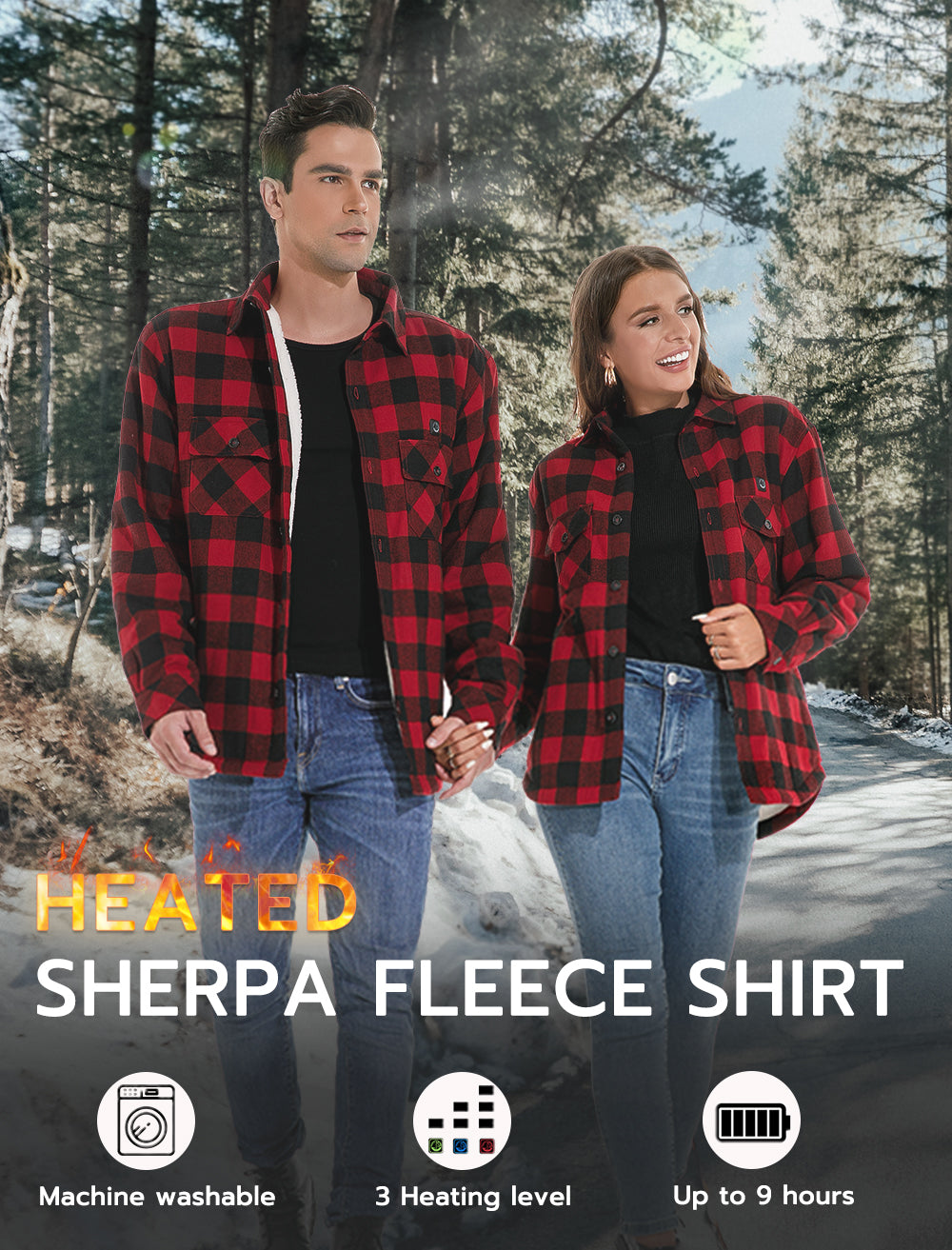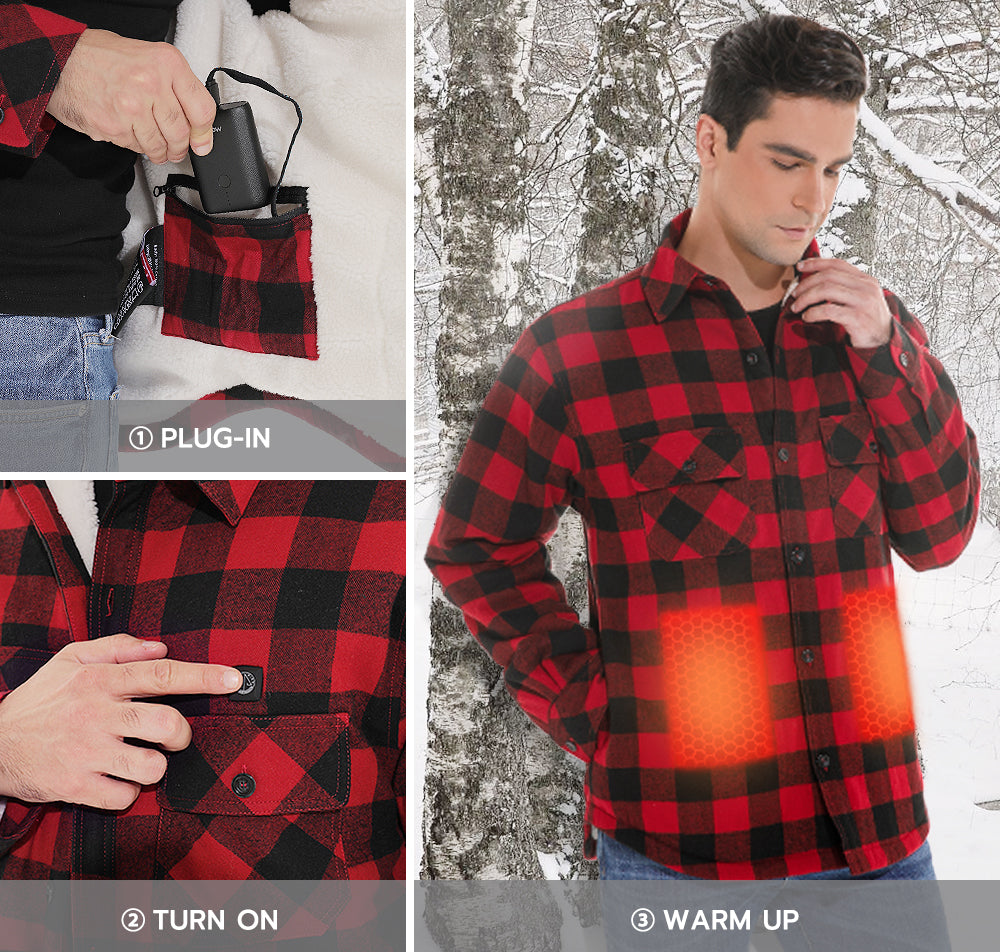 PLUG IN - Connect the power bank to USB plug located in the pocket.
TURN ON - Press and hold touch-button control on the chest for 3 seconds. Press touch-button to adjust the temperature.
WARM UP - Warm up in seconds, heating zones in the core area of body(neck, back and abdomen).
FEATURES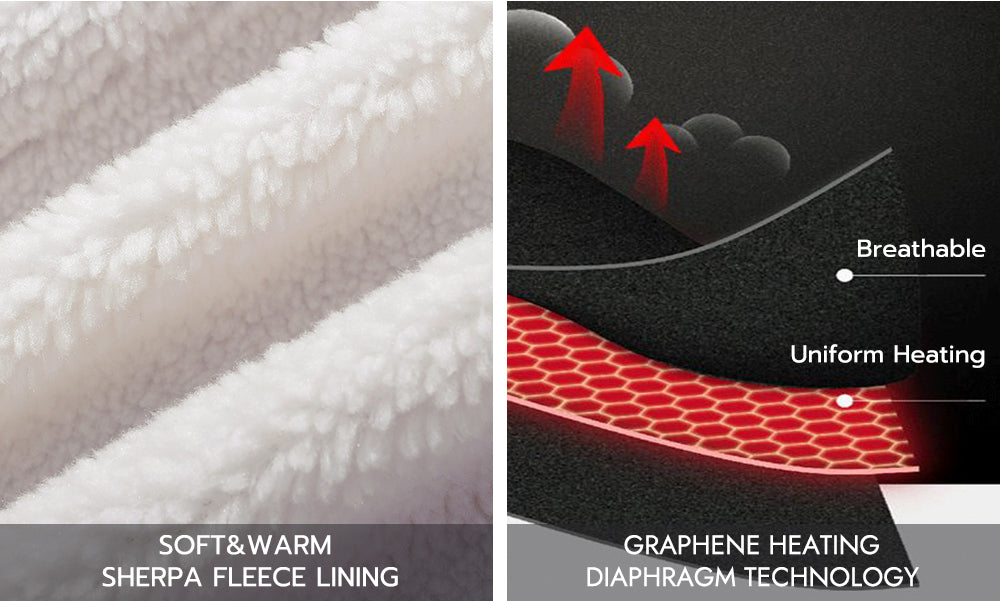 Sherpa Fleece Lining - Perfect Blend of Warmth and Function
● The Sailwind 5V Battery Heated Insulated Sherpa Fleece Shirt is the perfect blend of style and function. With a layer of comfortable insulation, it can be worn as an outer layer or underneath a heavier jacket or vest. This insulated Sherpa fleece is perfect for someone on a work site, going to a ballgame or any outdoor activity. You can now look stylish while staying warm and cozy in all conditions.
Graphene Heating Diaphragm Technology - Deliver Hours of Heat and Comfort
●Sailwind battery heated apparel utilizes Graphene heating diaphragm technology designed to warm the core body temperature.  These revolutionary garments feature built-in heating panels and are made with Graphene heating diaphragm material that provides lightweight warmth, comfort, versatility and deliver hours of heat and comfort. Sailwind allows you to stay warming and enjoy outdoor winter activities longer than ever before.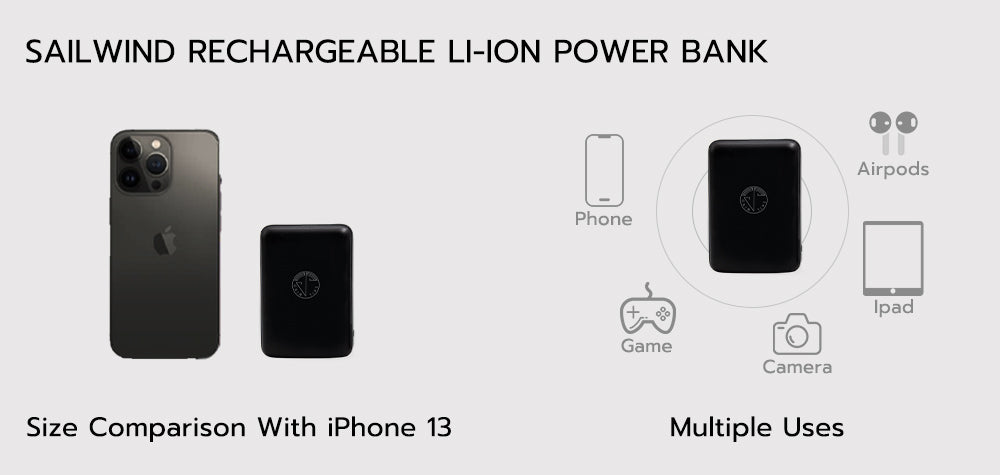 5-Volt 10000mAh Power Bank - Mini Size but Sufficient Electricity
● The Sailwind Sherpa Fleece comes with a super powerful Sailwind 5-Volt 10000mAh Power Bank. This power bank powers your garment and can also charge your phone, tablet, or any USB charged device. A touch-button LED button with 3 different heat settings, Low, Medium, and High, provides easy heat controls on the shirt.
HEATING SYSTEM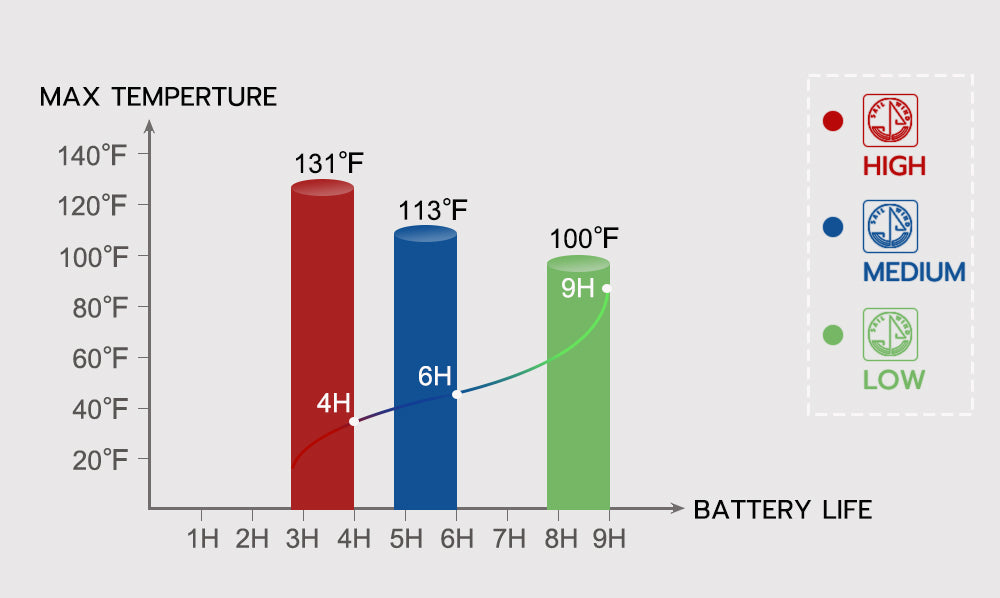 4 Graphene heating elements
Generate heat in seconds across core body areas (neck, left & right abdomen and upper-back).
Adjust 3 heat settings
3 heat settings (high, medium, low) with just a simple press of a button.
Up to 9 working hours
4 hours on high(131°F/55°C), 6 hours on medium(113°F/45°C), 9 hours on low(100°F/38°C) heating settings.
P.S. All data are based on a room temperature of 77°F/25°C.
WHAT'S INCLUDED
1x Sailwind Heated Insulated Sherpa Fleece Shirt
1x 10000mAh/37Wh Rechargeable Li-ion Battery
1x Battery Charge
1x Gift Bag
GUARANTEE 
| | | |
| --- | --- | --- |
| 1-Year Limited Warranty on heating elements | 30-day return and exchange | See more details and rights on our policy pages |
100% Money Back
Guarantee