FEATURES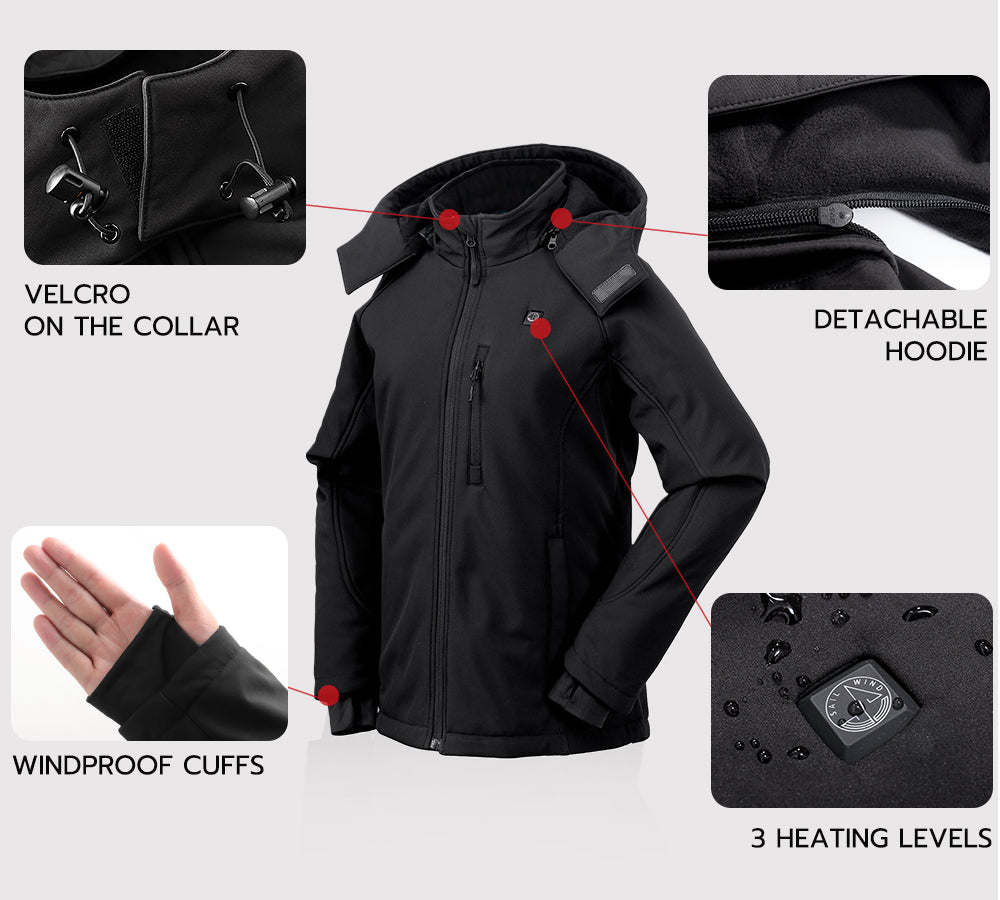 Neat and Tailored Design with Durable Fabric – Softshell fabric exterior with a soft lining ensures you don't lose any excess heat and enjoy comfortable warmth.

Wind Resistant Design – Detachable hood, Velcro on the collar, and windproof cuffs are specially designed for chilly mornings and extra protection on windy days.
Safe Battery – 3 heating levels heat quickly in seconds with 5V FCC/CE-certified battery.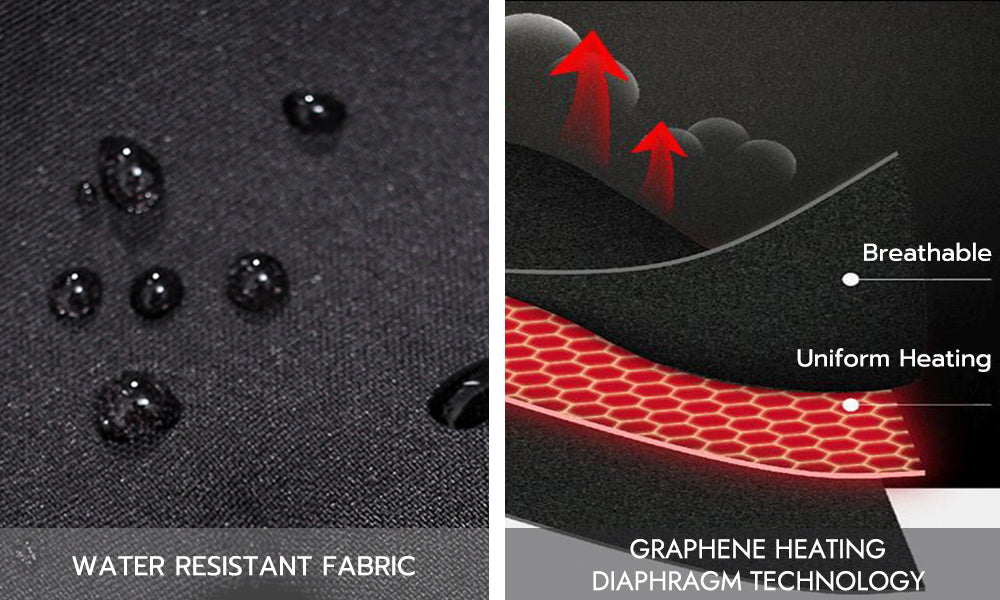 Water and Wind Resistant Fabric – for your unrestricted movement outdoors.
Graphene Heating Diaphragm Technology – Sailwind battery heated apparel utilizes Graphene heating diaphragm technology designed to warm the core body temperature. These revolutionary garments feature built-in heating panels and are made with Graphene heating diaphragm material that provides lightweight warmth, comfort, and versatility and delivers hours of heat and comfort. Sailwind allows you to stay warm and enjoy outdoor winter activities longer than ever before.
Easy Care – Superior fabric and heating elements are completely safe for machine washing.
HEATING SYSTEM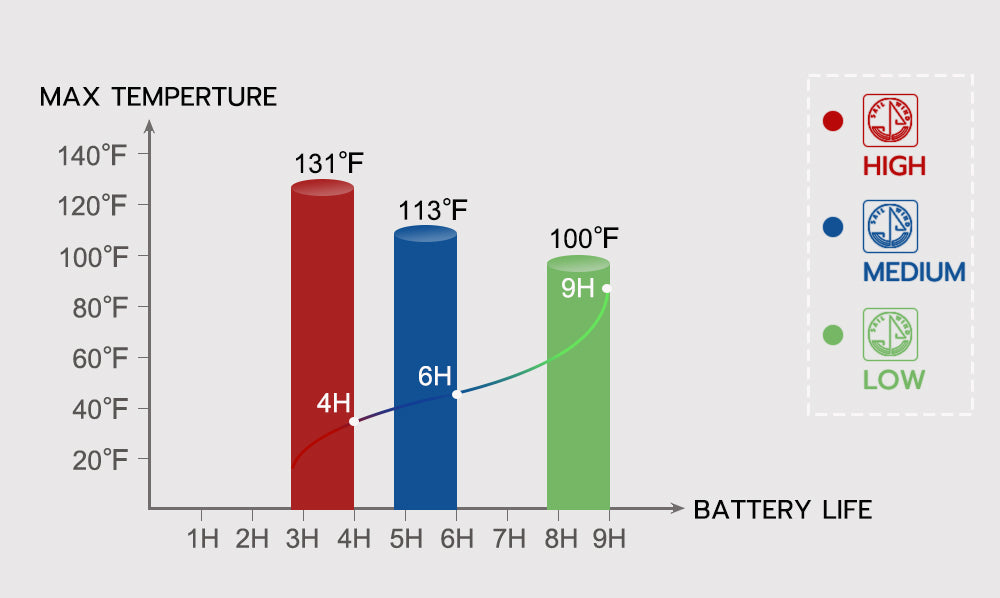 4 Graphene Heating Elements
Generate heat in seconds across core body areas (neck, left & right abdomen, and upper back).
Adjust 3 Heat Settings
Three heat settings (high, medium, low) with just a simple button press.
Up to 9 Working Hours
Four hours on high(131°F/55°C), 6 hours on medium(113°F/45°C), and 9 hours on low(100°F/38°C) heating settings.
P.S. All data based on a room temperature of 77°F/25°C.
Safe Battery
Heats in seconds with 5V, RoHS Compliant, and FCC/CE-certified battery.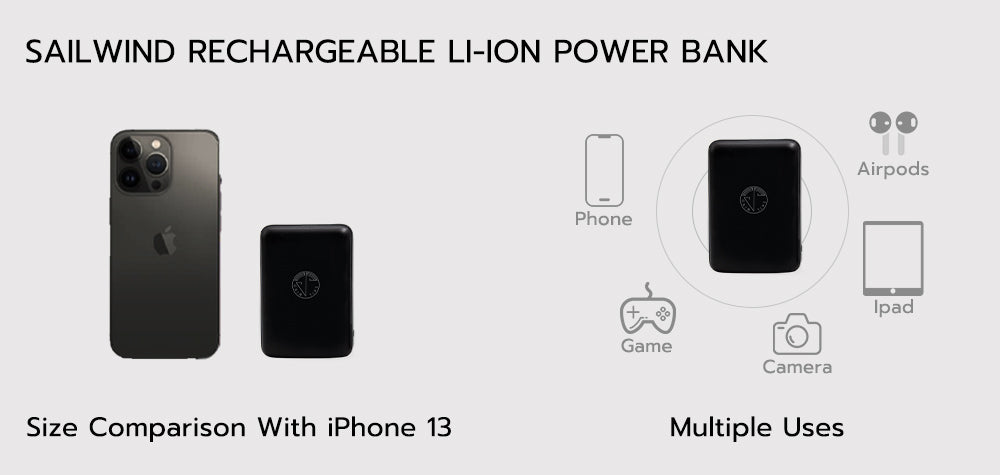 PACKAGE INCLUDES
GUARANTEE
1x Sailwind Women's Soft Shell Heated Jacket
1x 10000mAh/37Wh Rechargeable Li-ion Battery 1x Battery Charge 1x User Manual1x Gift Bag
1-Year Limited Warranty on heating elements
30-day return and exchange
See more details and rights on our policy pagessailwind
Care instructions