What is Graphene?
Without getting into complicated physical chemistry, graphene is a type of carbon atom that exhibits the following characteristics:
100 times stronger than steel
Lowest resistance of any known material
Highest thermal conductivity of any known material
Far-infrared emissivity reaches 0.97(Quite high)
These seem to have little to do with jackets or pants. Indeed, graphene was first used in 3C products, and it was later discovered that it could also be used as a textile yarn.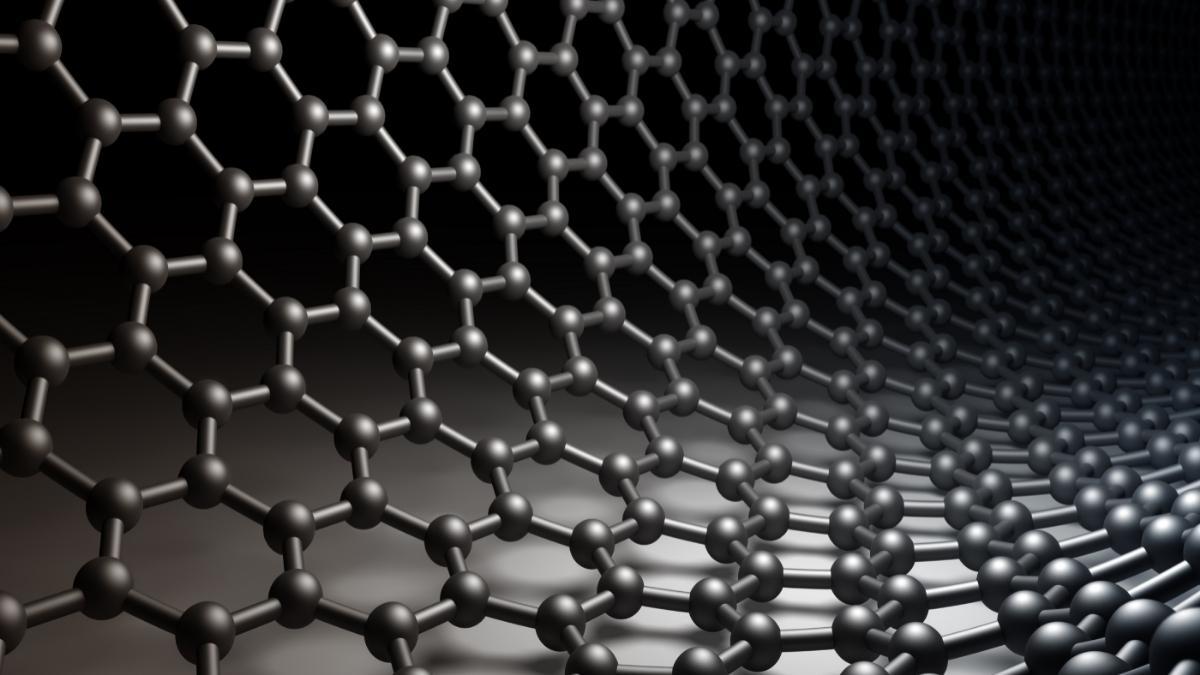 What is graphene clothing?
As a result of its heat absorption, thermal diffusivity, and far-infrared emissivity, graphene is commonly used in fabrics in modern life. It is found that when that same fiber cloth mixed with graphene is heated to 37 degrees Celsius, electromagnetic waves with a wavelength of 8~14μm are emitted. Compared to ordinary fiber fabrics, electromagnetic waves in this frequency band will radiate at a higher rate. This allows the absorbed heat to be diffused quickly through the entire garment, so it has the effect of rapid heating and uniform temperature distribution.
Graphene is also a far-infrared fiber, releasing far-infrared rays with a wavelength of 4~14um. Far-infrared rays in this band are not harmful to health, and they are also easily absorbed by the body. Activating water molecules causes friction between molecules on a cell surface, resulting in thermal effects.
Through thermal expansion and contraction, the body's temperature expands the microvascular wall, accelerates blood circulation, promotes metabolism, and activates physiological functions within the human body. This makes graphene a very healthy fabric.
In short, as graphene can store temperature and increase the blood flow rate and oxygen concentration, it is widely used in warm clothing, such as heating clothes and thermal pants.
What are the advantages of graphene clothes?
Graphene is at the forefront of wearable technology. The advantages and effects of graphene processed on textiles:
Therefore, it is widely used in body-shaping clothes, warm quilts, body-shaping waist clips, underwear, socks, baby clothes, household fabrics, outdoor clothes, and even facial masks.
Battery graphene heated apparel
Graphene has an absolute advantage over other materials with an electrothermal conversion efficiency of 99%. In addition, the traditional resistance wire generates heat, which is prone to short-circuit fires, unsafe water-connected electricity, and low user comfort.
Sailwind Heat embeds graphene within its fibers. A cloth woven with twisted yarn can support a safe voltage of 5V, which improves the user experience and safety. Furthermore, it is more efficient and uniform in heating than carbon fiber and resistance wire. Graphene textiles are better in softness, folding ability, and washability than traditional textiles.
Durability
Strength
Thermal Conductivity
Cost Of Production
Machine Washable
Graphene
Most Advanced
Strength
✔
225% greater strength than carbon fibers
Thermal Conductivity
✔
Best
Cost Of Production
❌
High
Machine Washable
✔
Machine Washable
Carbon Fiber
A Great Progress
Thermal Conductivity
✔
Good
Cost Of Production
❌
Medium
Machine Washable
✔
Machine Washable
Copper Wire
First Generation
Thermal Conductivity
❌
Medium
Machine Washable
❌
Wash By Hand
The Sailwind Heated Jacket is the perfect example of such clothing, using graphene to power battery heating. Most importantly, these jackets evenly distribute heat, so you don't have to suffer from cold spots. They also repel moisture, so your inner layers stay dry and warm.
You also don't need to worry about excessive sweating due to the continuous heat distribution, as these jackets are surprisingly moisture-wicking. They absorb moisture from the inside and outside of the jacket to ensure complete dryness.
Relate Articles: Are Heated Jackets Safe? 5 Most Common Questions People Have
How to make graphene fabric?
Graphene fabrics have so many advantages, so how exactly is graphene cloth made?
According to Chen Xingsan, an associate professor of the Department of Textiles and Clothing at Fu Jen Catholic University: "Graphene itself is a nano-material, which can be woven into fibers. " Because of this, graphene can effectively stay in the fabric for a long time, and one load can last a long time without deterioration after washing or putting it in water. Currently, the most potent fabric manufacturers use nano/micron-level graphene powder mixed into the yarn. Obviously, there is a method of coating the fabric surface, but this coating method is limited, and cannot be combined with the fabric, so with long-term use, peeling and loss will cause the product value to decline.
You Might Also Like: Are Heated Jackets Worth it?
A Useful Buyer's Guide to Heated Jackets 2023