Winter can be tough, especially in areas with harsh weather conditions. The cold temperatures can be quite discouraging, making it difficult to leave the house. Over time, winter jackets have come a long way with improvements in insulation, water-resistant capabilities, and breathability. Despite these advancements, some jackets may still fall short of delivering the warmth and protection you need. That's where the heated jacket comes in!
Today our lab will test the popular Ororo heated jacket for you guys! Ororo is a famous heated jacket brand on Amazon. This young brand specializes in heated outerwear, and its heated jacket promises to keep you warm and cozy throughout the cold winter months. We put the best-selling Men's Soft Shell Heated Jacket to the test, and here's our in-depth review of its features, functionality, design, and comfort to help you make an informed decision.
So, if you're in the market for a winter jacket that'll keep you warm and toasty, read on to learn more about the ORORO heated jacket!
How We Tested the Heated Jacket
The three essential factors in a heated jacket are how well it keeps us warm, how long the heat lasts, and how it looks.
We wore each jacket indoors and outdoors and noted how comfortable it was when reaching, bending, and twisting, and we also observed how well it blocked the cold wind and the water-resistant capability.
Then we charge the batteries fully, and we turn the heated jacket at a high level of heat. We then checked every 30 minutes to see if the jacket was still producing heat and made a note of the time when it stopped heating.
We also examined the style of the jacket, the quality of the jacket's materials, and how well the seams were sewn.
What Comes with the Ororo's Heated Jacket?
The ORORO Men's Heated Jacket is packed with everything you need to make the most of this product. You'll get a zippered mesh storage bag that comes in handy when you're not wearing the jacket or traveling with it. The jacket also comes with a 4800mAh Lithium-Ion battery that can keep you warm for around 2 hours on high or 7.5 hours on low, depending on the heat settings you choose to use. And when the battery runs out of charge, simply use the included battery charger with a US plug to recharge it quickly and easily.
Not sure how to get started with your new Ororo Heated Jacket? No worries! The package also includes a user manual that will guide you through the process of setting up and using your new jacket. Whether you're a seasoned pro who has used heated jackets in the past or you're new to the world of heated outerwear, the user manual will make it easy for you to get started with your new jacket and ensure that you're using it safely and effectively. We have an article explaining how to use Ororo's heated jackets, as well as heated jackets from other brands like Sailwind, Milwaukee, and Gobi. If you lost your manual or don't want to go through boxes to find it, you can check it out here.
Features
The Ororo heated jacket is designed with carbon fiber heating elements that are strategically placed in vital areas like the chest, back, and pockets to provide maximum warmth to the wearer. The heating elements are thin and flexible, making them comfortable and non-intrusive. With three heating zones focused on the essential parts of the body, you can choose from up to three different heat settings to customize your experience.
However, there's another type of heated element called Graphene, which we like better. It is more efficient and uniform in heating than carbon fiber and is more durable. Feel free to check out What Is Graphene Clothing? if you want to learn more about it.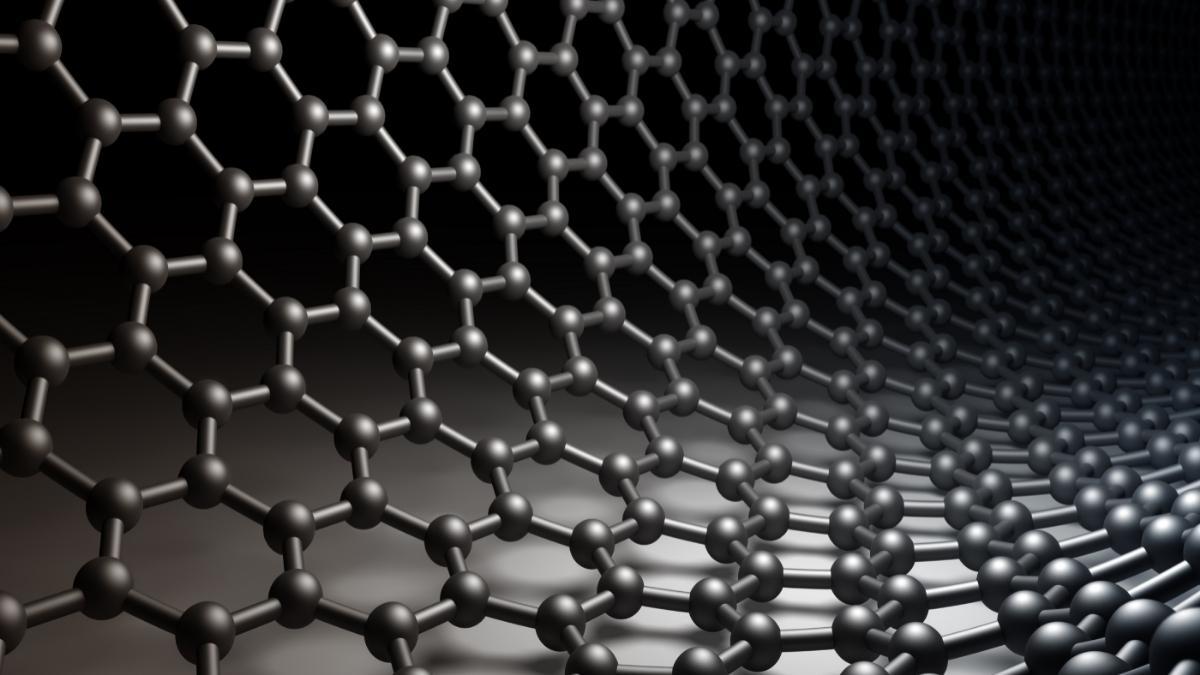 The ORORO heated jacket is packed with pockets, pockets, and more pockets! You'll find three zippered pockets on the outside, two side-entry pockets, and even a chest pocket. You'll be glad to know that the Ororo heated jacket has even more pockets inside! You'll find a Napoleon pocket on the left chest and a battery pocket near the rear left hip. Both pockets are zippered to keep your belongings safe and secure. So, whether you're carrying your phone, wallet, or any other small items, you can rest assured that they'll be within reach when you need them. Plus, they've made it easy to adjust the temperature of your jacket with a power and control button located on the front left chest.
What We Like About Ororo's Heated Jacket
The heating elements are made up of carbon fiber, which is highly efficient in warming the jacket, especially on the back, chest, and pockets. This feature of heating the core areas of the body is a significant advantage over conventional non-heated winter jackets. With ordinary jackets, you may have to layer on additional clothing to maintain warmth. But with a heated jacket, you can be sure you'll stay toasty all over, no matter how cold it gets.
Another convenient feature is the battery with two USB ports. You can charge your phone or other devices while on the go, which is a huge plus for anyone who's always on the move. With the battery, you won't have to worry about your phone dying just because you're out in the cold. It's probably needless to say, but keep in mind that charging your phone with the battery will significantly reduce the battery life.
Now, let's talk about design and comfort. The adjustable hood and cuffs make all the difference in ensuring maximum warmth and coziness. You can block out the cold winds and adjust the jacket to fit you better. And the zippers and buttons are high quality and blend in perfectly with the jacket. We recently wrote an article answering what the best zippers on a jacket are and why. Check it out here if you haven't read it yet. Speaking of design, this jacket is modern and lightweight. It's not bulky like normal non-heated winter jackets, so you won't have to worry about looking like you're wearing a sleeping bag.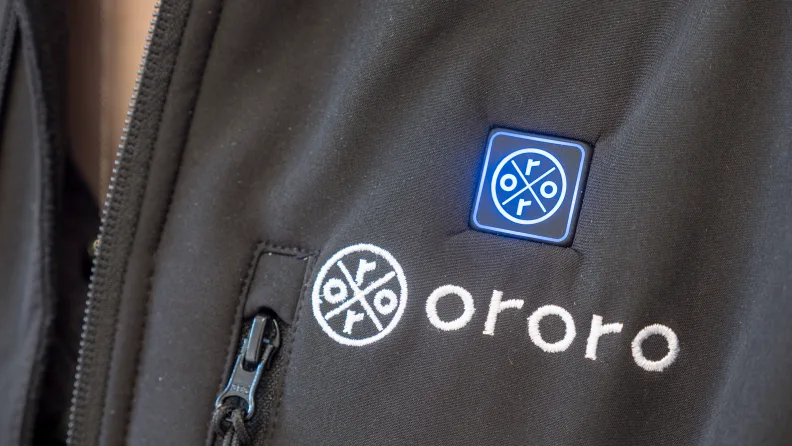 We think this heated jacket is a great option for anyone searching for a winter jacket that's lightweight and practical while also keeping you cozy and comfortable. However, before you make your purchase, let's talk about the cons and what we hope they'll improve when they update it.
What We Dislike About the Heated Jacket from Ororo
The Ororo heated jacket is a product that many people will enjoy thanks to its comfortable design and customizable temperature settings. Additionally, the water-resistant fabric is a nice touch that sets it apart from typical winter jackets. However, before committing to this jacket, it's essential to consider some drawbacks.
One of the biggest setbacks is the long charging time, which takes about 8 to 10 hours to fill the battery completely. This long waiting period can be troublesome since the battery lasts for only up to 7.5 hours at the lowest level of heat and only 2 hours at the high heat level. This means if you run out of power halfway through the day, you'll likely be without heat until the next day unless you purchase an extra battery. The long charging time is a bit of a bummer, and it is important to remember that you will need to leave the jacket plugged in all night for a full day's use.
Another thing to keep in mind is that the Ororo heated jacket's highest temperature is 131°F. This temperature may not be warm enough for some people, particularly those in extremely cold areas. This becomes a bigger problem if you layer a few clothes because the heat will have to penetrate the jacket's inner layer and any clothing worn underneath it. And since the battery only lasts for 2 hours on high, you might need a spare battery if you plan to be outside in the cold for a long time.
Although the water-resistant feature is impressive, it might not be adequate for harsh rainy or snowy conditions, which is a disadvantage compared to other heated jackets, like Sailwind's, or some of the non-heated jackets, such as the Columbia Omni-heat jacket. We did a review on this jacket not long ago. Check it out here if you haven't read it! Furthermore, the price of this jacket is relatively high, costing around $200 at the time of publishing, putting it at a disadvantage when compared to similarly equipped options on the market.
Overall, the Ororo heated jacket has its drawbacks, which may make it less appealing to some consumers. If the negatives matter to you, it's worth considering other heated jackets on the market before making a decision.
Ororo Heated Jacket Vs. Other Heated Jacket
With the heating elements in Ororo's jacket strategically placed in the back, chest, and pockets, the core areas of the body are constantly heated; this provides warmth throughout the body that a conventional jacket cannot provide. The Ororo heated jacket has many advantages over conventional winter jackets, however, other heated jackets also have these features or even more. We compare it with another popular and less expensive alternative, Sailwind Heated Jacket, to help you better choose a heated jacket that's best for you.
Ororo
Heated Jacket
Check Prices
Sailwind
Heated Jacket
Check Prices
Charge Phone while Heating
Charge Phone in Separate Pocket
Separate Control Heat Zone
Battery Remainder Indicator
Conclusion
In summary, the Ororo heated jacket is a great option for anyone braving the cold winter months. It is equipped with carbon fiber heating elements that provide targeted warmth to the back, chest, and pockets. The jacket has three heating zones that can be customized to suit your preferences. Additionally, the jacket comes with a range of pockets, both inside and outside, offering ample storage space for small items like your phone, wallet, and keys.
The Ororo's heated jacket is also water-resistant, making it suitable for outdoor activities, and has an adjustable hood and cuffs that help to keep out the cold. The lightweight jacket makes it an ideal choice for people who don't want to feel like they are wearing a bulky, unattractive jacket.
On the other side, the Ororo's heated jacket has its drawbacks, such as the lengthy charging time and relatively high price. The jacket's battery can keep you warm for up to 7.5 hours on low but it takes about 8 to 10 hours to fully charge the battery. One very important thing to keep in mind is that DO NOT forget to take the battery out before washing it! You can check out how to wash your heated jacket for a comprehensive guide.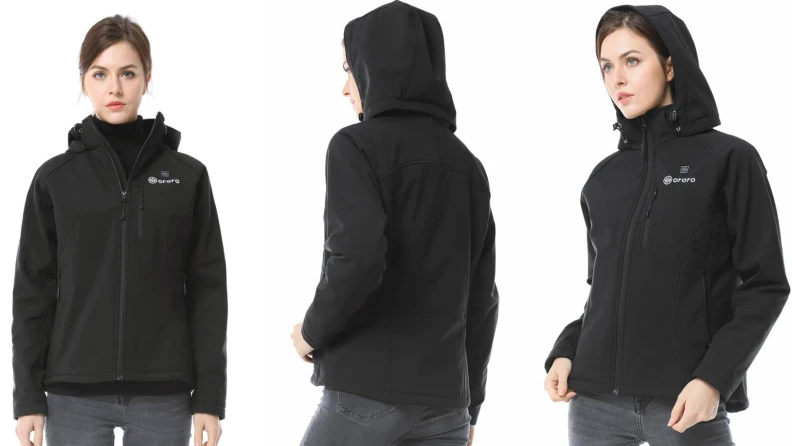 FAQs
Here are some frequently asked questions related to the Ororo heated jacket:
How long does the Ororo battery last?
The battery can last up to 7.5 hours on low, almost 5 hours on medium, and a little over 2 hours on high.
Can Ororo's heated jacket be washed?
Yes, the jacket is machine washable. But don't forget to remove the battery before washing. We wrote an article thoroughly and extensively explaining how to wash your heated jacket. Before throwing your brand-new heated jacket into the washing machine, you better check it out.
Can the Ororo's heated jacket be worn in the rain?
The jacket is water-resistant and can be worn in light rain. However, you better avoid heavy rain as it may damage the jacket's electrical components.
How long does the Ororo's heated jacket take to charge?
The jacket's battery takes about 8-10 hours to charge fully.
Related Articles
Sailwind Heated Jacket Product Description
How to Wash Your Heated Jacket in Only 4 Steps?
Ororo Rechargeable Battery Product Description
Ororo Heated Jacket Product Description