No More Cold Hunts! You should equip yourself with a nice heated vest! A good heated vest for hunting will be ultra-thin and will not restrict your arms or torso while you hunt or fish, all while providing warmth to your body, making your hunting outing much more enjoyable. Sailwind® Heated Vest is the best hunting heated vest we found on the market; let's find out why!
Heated Vest 2.0 – Newest Upgraded
Best heated vest for hunting and fishing
Sailwind® is a brand founded by a group of fishing lovers in 2019. The Heated Vest 2.0 is embedded with the most advanced Graphene Heating Elements and the Siver Honeycomb™️ Liner. Plus, it's on sale now (Click to buy NOW!) A great value at an excellent price.
Stay Warm Outdoors!! SAILWIND Heated Clothing: No More Cold Hunts for HuntingFarmer
Related Article: Graphene-Reinforced Carbon Fiber Is 225% Stronger And 184% Stiffer
Things to Consider While Buying a Heated Vest
What is the best heated vest
Here are a few tips to keep in mind while you shop for a heated jacket:
Price
Price is always essential to keep in mind when buying any clothing. Heated vests cost around $80 to $200. We don't recommend heated vests below $80; it could be piracy or insecure. We do advice to buy your heated vests from reputable brands.
You Might Also Like: Are Heated Jackets Safe? 5 Most Common Questions People Have
Fit
A heated vest should fit just like a regular winter jacket to allow for some layering while minimizing bulk. Therefore, it is crucial to keep an eye on the ones that suit you the most and avoid loose and snugly-fitting heated vests unless you plan to wear several layers underneath.
Function
Battery-generated heat is the primary function of heated vests; however, you may also wish to satisfy other needs and wants with a heated vest.
Whether they have temperature level control, whether equip with a heating liner, how long can this heated vest last? You should consider all this questions before you choose your favorite ones.
Weather Resistance
A heated vest is not just for avoiding the cold. It would help if you also considered breathability, water resistance, and windproofing.
Saliwind® Heated Vest
4 Heating Zones:
4 heating zones in the core area of the body(neck, back, and abdomen).
3-Mode Temperature Control:
3 adjustable temperature modes (low level, medium level, and high level).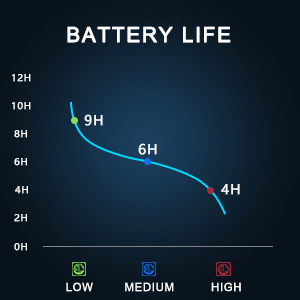 Battery Life for One Charge:
Quickly heated in seconds, can last for up to 9 hours of long-lasting warmth.
Why this graphene heated vest is the best for hunting?
Wearable technology makes like better
Product Features:
Newest Graphene Heating Diaphragm System: Sailwind adapts the most advanced technology of cellular lock thermal, releases warm infrared light waves across the left and right sides of the abdomen, in addition to the collar and back, keeping your body's core warm, as well as your hands.
Lightweight Battery: just half the size of a regular battery but lasts longer, and is not bulky.
Siver Honeycomb™️ Liner: honeycomb is designed with the function of fast heat conduction, excellent warm preservation, and anti-static.
The Detachable and Adjustable Hood: the high neckline can effectively resist strong wind, especially in cold weather.
Battery Pocket: located on the left side of the vest inner with a smooth zipper, can prevent the battery from falling.
Machine Washable: durable fabric and carbon fiber heating elements are completely safe for hand and machine washing
HEATING SYSTEM
4 Heating Zones: in the body's core area (neck, back, and abdomen).
3-Mode Temperature Control: 3 adjustable temperature modes (low, medium, and high).
Battery Life for One Charge: Quickly heated in seconds, can last for up to 9 hours of long-lasting warmth.
WHY SAILWIND POWER BANK
Mini Size & Lightweight: 3.54*2.48*0.87 inch, 7.28 oz(185g), barely feel a thing
Large Capacity: 10000mAH / 37Wh POWER BANK
User-Friendly Design:4 Indicator Lights with round corners
Versatile: Our USB port can be matched with smartphones or other mobile devices without other batteries for heating apparel.
Premium Heat Technology- Up to 9 Hours Includes Certified Rechargeable 10000mAH Battery 3 Heat settings (High, Med, Low) with a button Machine Washable Ultra warmth of 130°+ F Heated Vests On Sale Rig…
Premium Heat Technology- Up to 9 Hours Includes Certified Rechargeable 10000mAH Battery 3 Heat settings (High, Med, Low) with a button Machine Washable Ultra warmth of 130°+ F Heated Vests On Sale Rig…
Graphene Heating Diaphragm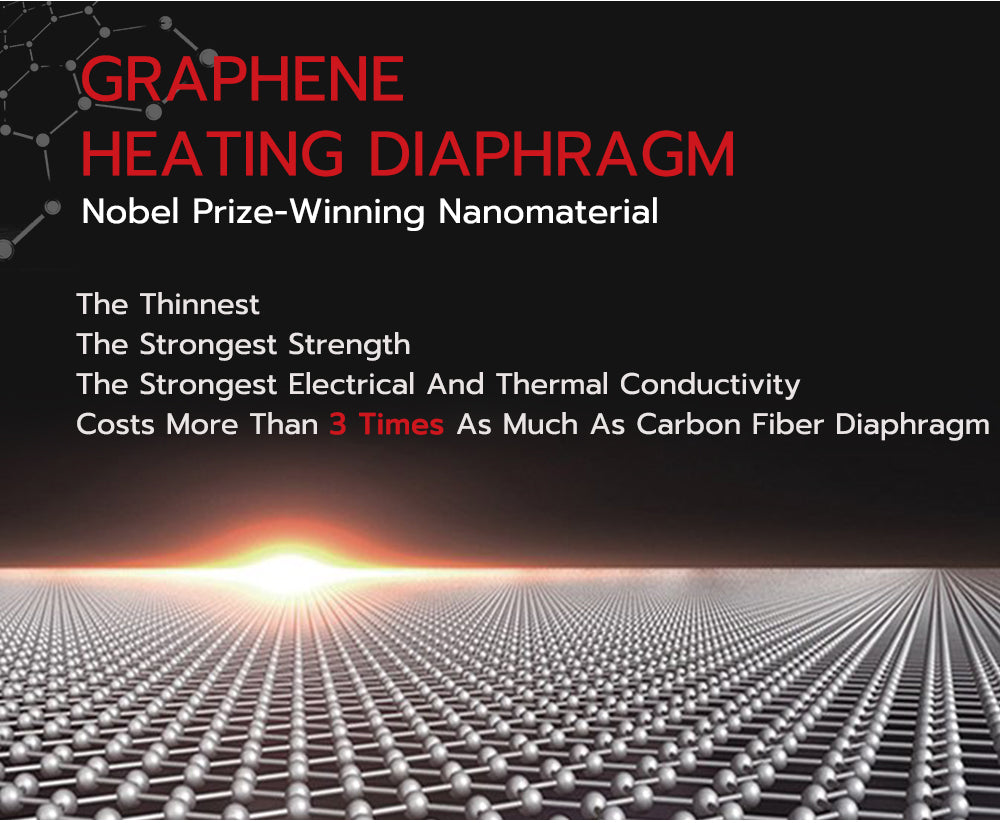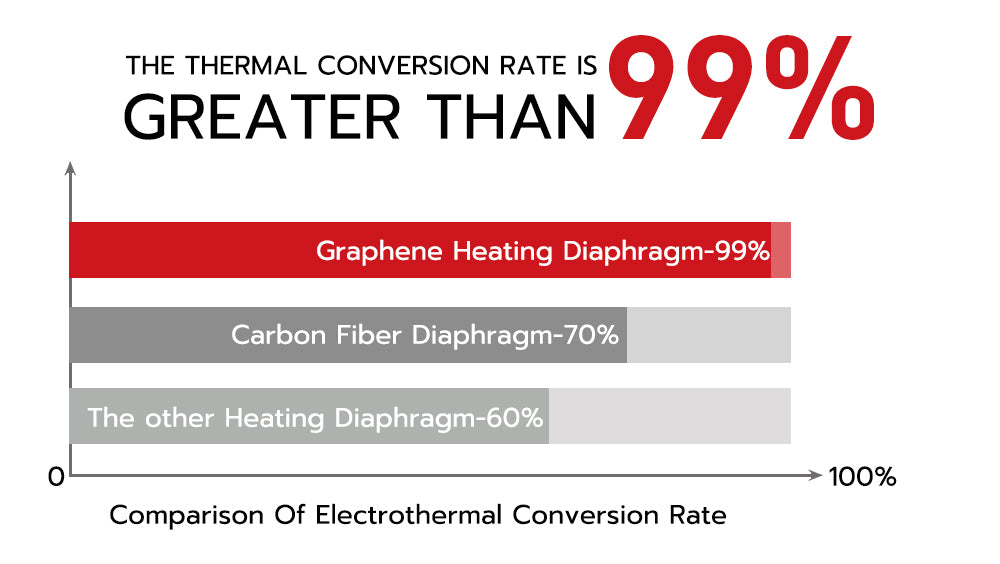 With excellent optical, electrical, mechanical and other characteristics, is leading the future high-tech competition of the super material, known as "Black Gold"
Compared with existing materials, graphene is more excellent in ultra-thin, electrical conductivity, thermal conductivity, flexibility, hardness, etc. It is a new nanomaterial with the thinnest, the strongest strength and the strongest electrical and thermal conductivity.
Higher cost than other materials
Nanomaterial graphene is more stable and has a longer life than carbon, costs more than three times as much as carbon fibre.
The thermal conversion rate is greater than 99%
The carbon molecules in the electrically charged carbon fibers do "Brownian motion", which generates about 85% of the far-infrared radiation while generating heat. This is the most suitable 8-15 μm life light wave for human body.
Heated Vest Reviews
See what other people says!
Sailwind Heated Vest Full Review
Work Well
We purchased 3 of these as Christmas gifts for 3 men in our family. They are all very happy with the vest.

It stays very warm, starting at the neck and works it way down for a very comfortable feeling all day. One of the guys actually had to turn his off as even on low, it got too toasty for him but the other guys say it is perfect. The pockets are a nice spot to heat your hands. The hood is easily removable. The vest itself is very light weight with most of the heft coming from the battery itself.

It has an USB port and an unexpected plus is the power source for the vest can also act a a charger for your phone. It is compatible with both apple and android.

A perfect Christmas gift that they all loved.

Size wise all the men are true mediums in the at they are all on the slime side.
Very warm
Lightweight
Great quality
USB port
True to size
Limited color options
Only S-2XL
Conclusion: We find the best hunting vest
And for golf, fishing, too
As we said before, a good hunting heated vest will be ultra-thin and will not restrict your arms or torso while you hunt or fish, providing warmth to your body. Sailwind Heated Vest is the best heated vest for hunting, golf, fishing we found on market! Come and get it now!
Frequently Asked Questions
Yes, the lithium-ion batteries used to generate heat are low voltage and will not result in an electrical shock. But while the outer nylon shell may be water-resistant, the inner lining is not, so don't wear a heated vest if the inside is wet. If moisture gets into the battery connections, it increases the risk of shock.
How do heated vests work?
Heated vests usually have wires, strips, or tubular heating elements embedded into targeted zones within the insulated fill. They run on rechargeable lithium-ion or lithium-polymer batteries, which go in designated pockets and attach to wire connectors. When you power on your vest, an electrical current passes through the heating element, warming the targeted zones.
How hot do heated vests get?
The heating elements typically have three settings for heat. The high settings will use up the most battery but will put out a high heat level. They're also suitable for pairing with a warm overcoat if you need to stay warm and toasty in even colder temperatures.
What battery should we use for heated vests? 
We recommend using the original battery for your heated vest. Still, some manufacturers don't include the battery pack, so use your standard battery or pick another brand that produces the battery. It's recommended to full-charge your battery before the first usage. Don't store the battery in the hot temperature; check your instructions for the best.
Can you machine wash a heated vest? 
Most heated vests are machine washable but remove the battery first. Most high-quality heated vests are good for up to 50 washes. Use a gentle wash and hang dry.
Some call for hand-washing only, so check the brand's care instructions before cleaning yours. Also, tumble-drying isn't recommended, so allow your vest to air-dry completely before wearing it again.
Are heated vests worth it?
We believe they are worth it. And the price range of a heated golf vest is pretty broad. The heated vest with a battery pack will cost more than the vest without a battery pack. But you can always find one that fits your budget. Just make sure that you pick your heated vests from reliable brands.