Even if you try the warmest down jackets in the winter, a heated jacket might solve all your problems if you're always cold. It might seem gimmicky, but a heated jacket keeps you warm more than a traditional coat, thanks to the battery pack and strategically placed heating elements. If you're skiing, hunting, or just walking around the city in frigid weather, heated vests and jackets can be a godsend. They sound like a good idea for outdoor, but are heated jackets worth it? This guide discusses the pros and cons of heated jackets and whether they are even practical for winter. If you're considering a winter jacket and wondering whether heated jackets are worth it, read on.
Are Heated Jackets Any Good?
Are they better than other types of clothing
In winter, the nights are long and cold. Last winter's snowfall was heavier than usual. Winter is also warm and sweet, as long as I have two blankets at night and a great jacket during the daytime!
However, nobody likes to layer up as a clumsy bear and still feel cold. It's essential for us to choose a nice jacket to keep us from freezing cold. Heated jackets are more and more a common choice for us, are they really better than regular jackets or just a bluff?
Warmth
LightWEIGHT
WINdproof
Price
What Are the Pros and Cons of a Heated Jacket?
Despite the fact that there are few things to dislike about this innovative technology, it is essential to remember that every invention does have some drawbacks, and heated jackets are no exception.
Before investing in a heated jacket, here are some pros and cons to consider.
Pros of Heated Jackets
Undoubtedly, the pros of the heated jacket outweigh the cons.
High Versatility
The average heated jacket will only give you standard warmth once connected, but the higher-end ones have adjustable heat levels.
In addition to that, heated jackets can also be worn in a variety of ways in order to accommodate the needs of the individual.
They're thin and lightweight, so you can wear them under and over layers of clothing without getting bulky. Besides, they're quite fashionable, so they can also be worn as outer layers.
Long Service Life
After a few years of wearing your traditional jacket or sweater, it may become worn out, and you may begin to lose its warmth, but that's not the case with heated jackets.
Since most heated jackets are made from durable materials such as Graphene or Carbon fiber, they last much longer than standard jackets. Additionally, most heated jackets come with a one-year warranty.
Efficiency
Unlike traditional jackets and sweaters, a heated jacket is guaranteed to keep you warm. While a regular coat may need to be thick or warm enough as the weather gets colder, your heated jacket will keep getting warmer as you adjust it.
Heated jackets are usually made of graphene, one of the earth's most robust materials. It comprises a single layer of carbon atoms arranged in a hexagonal lattice, ensuring efficiency and durability.
Waterproof
Considering that heated jackets are meant to protect you from extreme cold, manufacturers use materials that are waterproof to make them to keep them effective.
The jacket's wires are protected by a waterproof membrane, which heats the clothing once it is turned on.
Even though heated jackets can withstand rain and snow, you should not submerge them in water.
Better performance
Focusing on the task at hand becomes nearly impossible when you're freezing and shivering. Carpenters and construction workers benefit the most from heated jackets, as we mentioned earlier.
You may think your leather or wool jacket will be enough protection during the harsh winters, but your work efficiency drops too when the temperature drops below zero.
It won't matter what the weather is like outside when you wear a heated jacket, which means you can remain focused on your work.
Also read: A Useful Buyer's Guide to Heated Jackets 2023
Cons of heated jackets
Despite the few downsides of heated jackets, we still recommend considering them before buying one.
Requires Electricity
Since heated jackets are battery-powered, they can only be used when you have electricity. If your power bank runs out of battery, you won't be able to stay warm until it's recharged again.
The good news is that you can easily avoid this problem by carrying extra batteries or fully-charged power banks with you wherever you go, allowing you to stay warm day and night.
Expensive
It is undeniable that heated jackets are pretty expensive due to the efficient construction and the valuable materials that go into making them.
Since these jackets last much longer than traditional jackets and are practically indestructible, we would say that they are definitely worth the investment, as they last much longer than traditional jackets.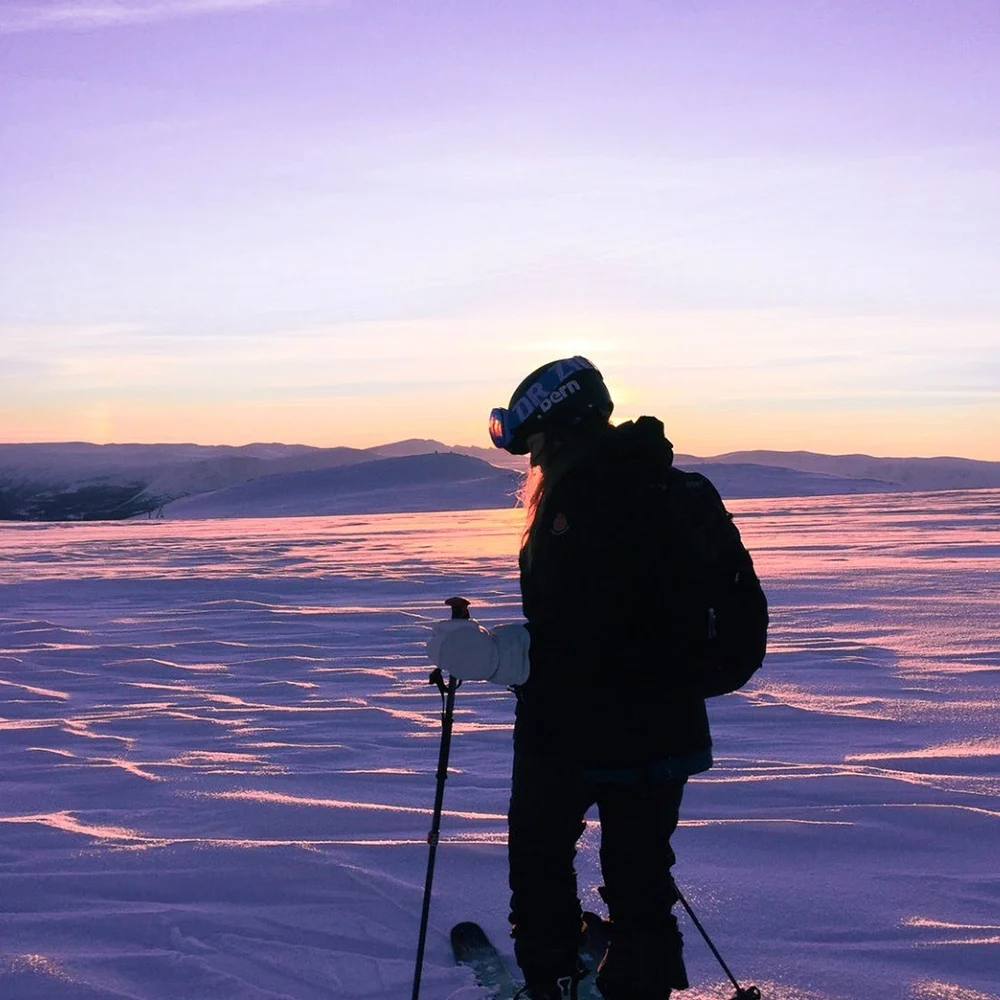 How Do Heated Jackets Actually Work?
Do heated jackets really work or FAKE NEWS
Heated jackets are powered by rechargeable battery packs which usually sit inside an outer or inner pocket and connect to the network of heated panels sewn into the coat. During assembly, the back of each jacket is lined with an electronically powered copper heating zone (better brands use carbon fibers and even better, graphene), and it works the same way an electric blanket does by passing a low electric charge through thin wires, which then heat up. There will often be an external button on the jacket that controls the heat settings, which is very discreet but easy to access. The button usually has up to three different heating settings to choose from on our range-topping Sailwind heated jacket.
In Sailwind®, we are proud to offer our jackets with the most advanced graphene heating elements and conductive threading that is designed to last longer through the wash and daily wear.
Related Article: What Is a Heated Jacket? Does it really work?
Things to Consider While Buying a Heated Jacket
How much is a heated jacket and how long does Sailwind heated jacket last
Here are a few tips to keep in mind while you shop for a heated jacket:
Price
In contrast to traditional winter jackets that usually cost less than $500, heated jackets cost around $120 to $250. Therefore, price is essential to keep in mind when buying any heated jacket.
Fit
A heated jacket should fit just like a regular winter jacket to allow for some layering while minimizing bulk. Therefore, it is crucial to keep an eye on the ones that suit you the most and avoid loose and snugly-fitting heated jackets unless you plan to wear several layers underneath.
Function
Battery-generated heat is the primary function of heated jackets; however, you may also wish to satisfy other needs and wants with a heated jacket.
A heated vest can be a good choice if you need extra warmth without adding bulk or cost. In addition, if you are physically active and plan to spend a long time outside, you should look for an overall jacket that will provide you with warmth while being stylish.
Weather Resistance
A heated jacket is not just for avoiding the cold. It would help if you also considered breathability, water resistance, and windproofing.
Saliwind® Heated Vest
4 Heating Zones:
4 heating zones in the core area of the body(neck, back, and abdomen).
3-Mode Temperature Control:
3 adjustable temperature modes (low level, medium level, and high level).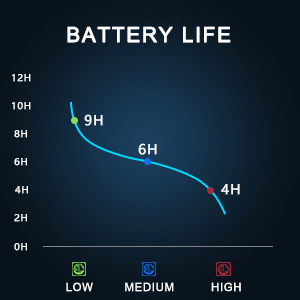 Battery Life for One Charge:
Quickly heated in seconds, can last for up to 9 hours of long-lasting warmth.
Are heated jackets worth it?
Let's see what other people say!
If you plan to spend time outdoors over the winter, investing in heated apparel is a great idea. A heated jacket or vest can provide warmth, charge your phone, or even operate other electronic devices, making the outdoors feel safer and more comfortable. Heat jackets have lots to offer with their efficiency and versatility. Not only are they practical, but they're also fashionable and timeless!
Are Sailwind heated jackets worth it?
Stay Warm Outdoors!! SAILWIND Heated Clothing: No More Cold Hunts for HuntingFarmer
Are Milwaukee heated jackets worth it?
How does Milwaukee heated jacket work and is the Milwaukee heated jacket worth it?
2022 model Milwaukee tough shell heated jacket | unboxing and 1 week review
Other Voices
How long does Milwaukee heated jacket last?
5 reasons NOT TO BUY the New Milwaukee Tools M12 Heated Jackets
Conclusion
In short, heated jackets are worth it!
In short, heated jackets totally worth it! They are warm (sometimes even too hot), lightweight, and definitely a great investment in your winter wardrobe. It's
Go and get a heated jacket now! No matter for outdoor sports or everyday usage, you won't regret trying them. Leave a comment to tell us your story about your heated clothes!
You may also like: Are Graphene Heated Jackets Safe?
How to Use Heated Jackets | 5 Tips for Beginners
How to Wash your Heated Jacket in Only 4 Steps?