Skiing is one of the best things about winter. There are commercially operated ski resorts on all seven continents of the world except Antarctica. The more famous ski areas include the European Alps, Hokkaido in Japan, and Colorado and Utah in North America. These are all excellent skiing destinations.
Read this article to find the best places to ski with our list of the best ski resorts in the world and don't forget to take your heated clothing with you!(In no particular order, you can choose one based on your destinated continent)
N.1 Zermatt, Switzerland
Speaking of Zermatt in Switzerland, one has to mention the most beautiful mountain in the world – the Matterhorn. But even if you ignore this giant triangular tower covered in chocolate wrappers, Zermatt's ski resorts are still among the best in the world.
As a ski resort in all seasons, Zermatt will ignite your skiing desire anytime. This small town living deep in the cracks of the Alps is surrounded by 38 peaks above 4,000 meters above sea level, but it is not as isolated from the world as you imagine. As you can see, there are skiers dispatched by the whole family. Each family carries snowboards, boots, and helmets on their shoulders. Even though it was still a world of ice and snow, it was as if a fire had been lit here without feeling the cold, and the air was full of noise and enthusiasm.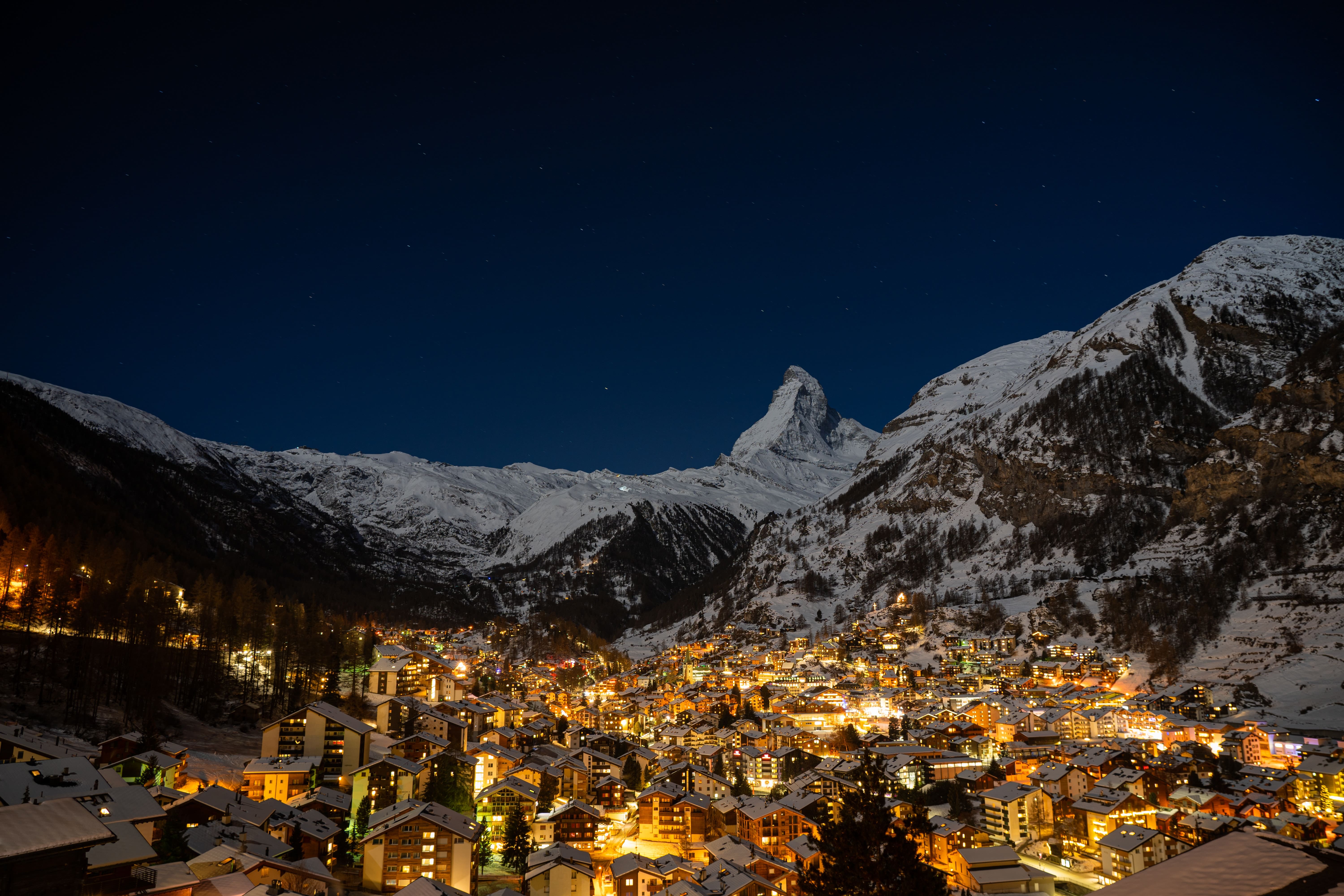 Zermatt Ski Resort is the highest ski resort in the Alps. It has the most significant vertical drop in Switzerland. When you enjoy the thrill of diving down into the white world, don't forget to look up: the beautiful Matterhorn is right in front of you.
In the winter of 2019, the world's highest 3S cable car was newly opened here, which can carry 2,000 skiers per hour to the Matterhorn Glacier – skiing is possible all year round!
Official site: www.zermatt.ch
Accommodation: Where to Stay in Zermatt: Best Areas & Hotels
N.2 Whistler Blackcomb, Canada
Whistler is the world's best "skiing paradise" and a world-famous resort with more than 200 high-quality ski trails and two towering majestic peaks: Whistler Mountain and Blackcomb Mountain. Skiing here is not restricted by seasons at all. Even in the warm season, you can go to the top of Blackcomb Mountain to enjoy the fun of gliding on the glacier. However, there are many slopes here, which are not suitable for beginner skiers, and the resort consumption here is relatively high.
Whistler Blackcomb is also a favorite of freestyle skiers and boarders. This resort offers five diverse freestyle parks, ranging from easy jumps and rails to a Nintendo Terrain Park and an Olympic-sized pipe, covering 99 acres of snow. This is where pros train, but beginners can also learn the basics here due to the wide variety.
Whistler is just one of several outstanding ski resorts in British Columbia. Many resorts are located in the province interior but are still easy to reach from Vancouver, either by car or a short flight.
Official site: www.whistlerblackcomb.com
Accommodation: Where to Stay in Whistler: Best Areas & Hotels
NO.3 Åre Ski Resort, Sweden
Åre, located in Jämtland Province in central Sweden, is one of the unmissable ski areas. It is the largest and most well-equipped winter ski resort in Northern Europe. The 2007 World Cup Alpine Ski Championships were held here. Åre Ski Resort has 98 independent ski trails and 44 mountaineering lifts, with a total length of 98 kilometers.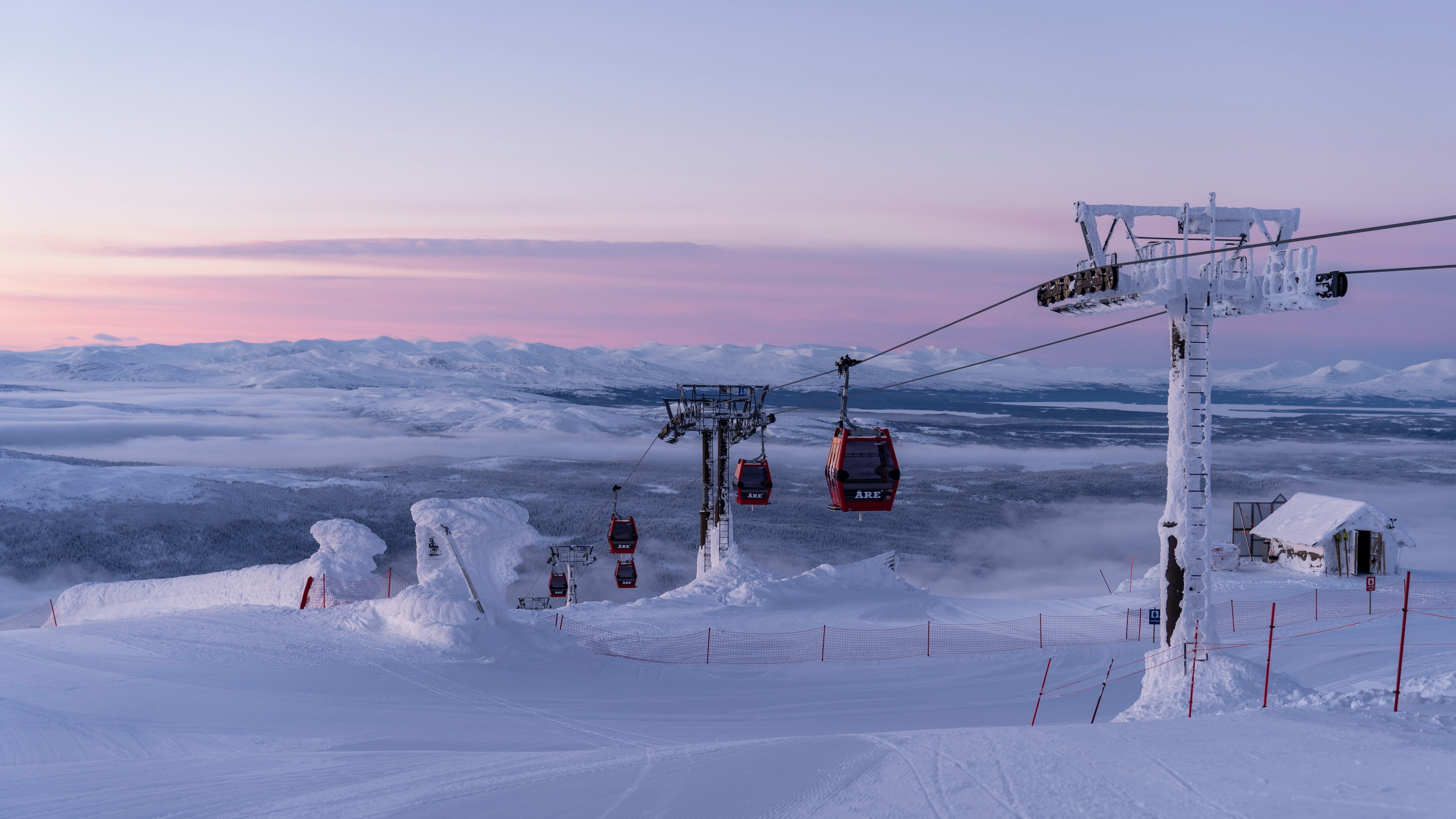 And there are challenging cross-country ski slopes, gentle slopes for beginners and children, and thrilling heli-skiing. In addition to skiing, dog sledding, snowmobiling, ice fishing, cross-country skiing, and more are available.
NO.4 Courchevel, France
Founded in 1946, Courchevel Ski Resort in France is one of the world's most luxurious and prominent ski resorts. It is located in the Alps, in the center of the three major river valleys in southeastern France, hidden among the mountains and surrounded by coniferous forests.
The altitude here is relatively high, and the luxurious ski resort has 321 ski runs totaling 600 kilometers. Its luxury makes it the first choice for the world's royal families, stars, and tycoons from all walks of life for ski vacations. There are countless five-star hotels and Michelin restaurants here. There are also hotels of the LVMH Group leading the way!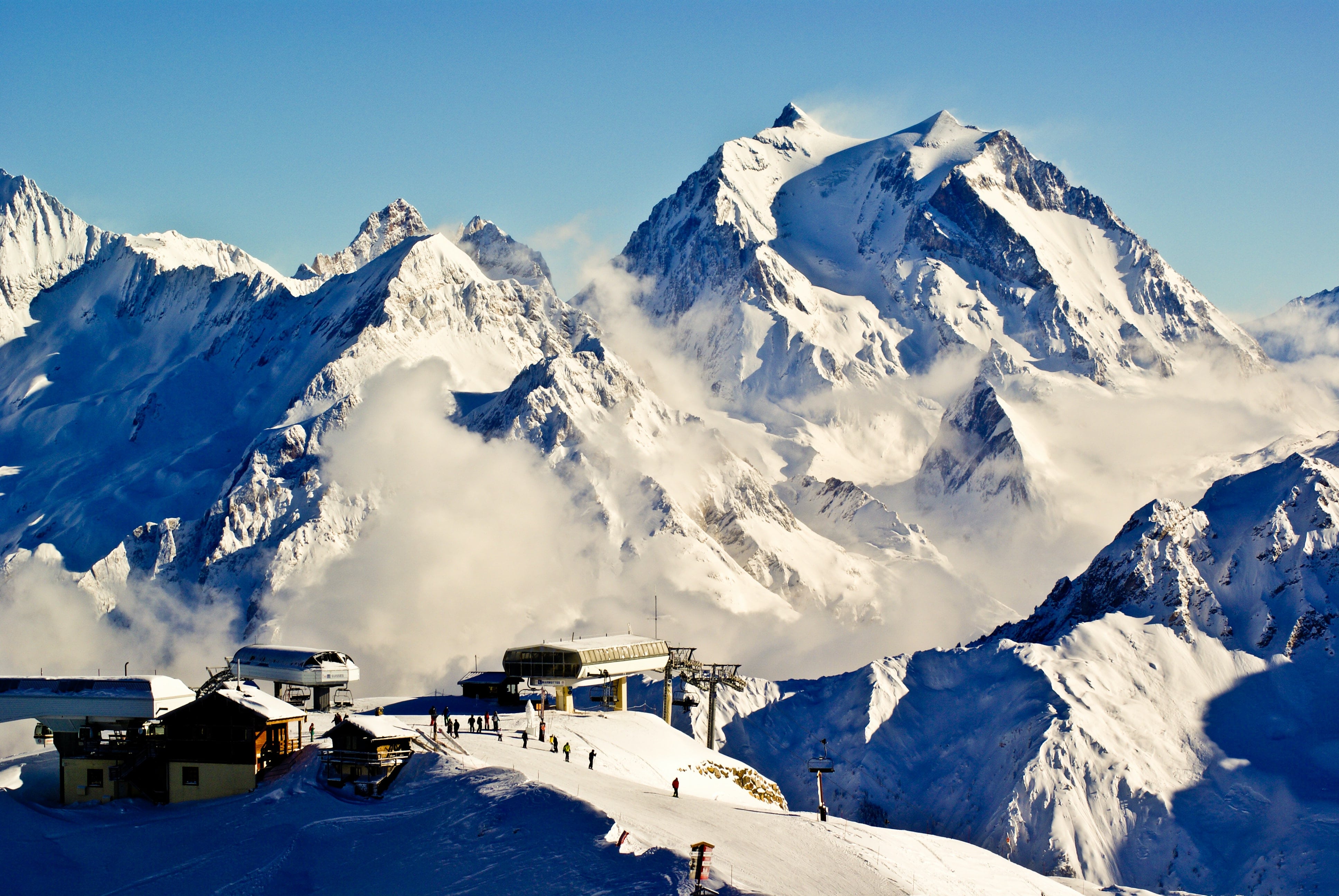 Celebrities who frequent here include Britain's Prince William and Princess Kate, the Beckhams, the King of Morocco, and Russian President Vladimir Putin.
It is also full of challenges for skiing gods: the black snow track "corridor" here is considered the most challenging ski track in the world. Friends who like to walk through the forest also have various choices.
Official site: www.courchevel.com
Accommodation: Where to Stay in Courchevel
NO.5 Niseko, Japan
The ski resort that Asian people know best may be in Hokkaido, Japan. Niseko in Hokkaido is a world-class ski paradise. The average annual snowfall here is as much as 15 meters! (You may have to bring diving goggles) Of course, this also means that the temperature in Niseko is low, so you should prepare heated clothing, such as Sailwind Heated Jackets.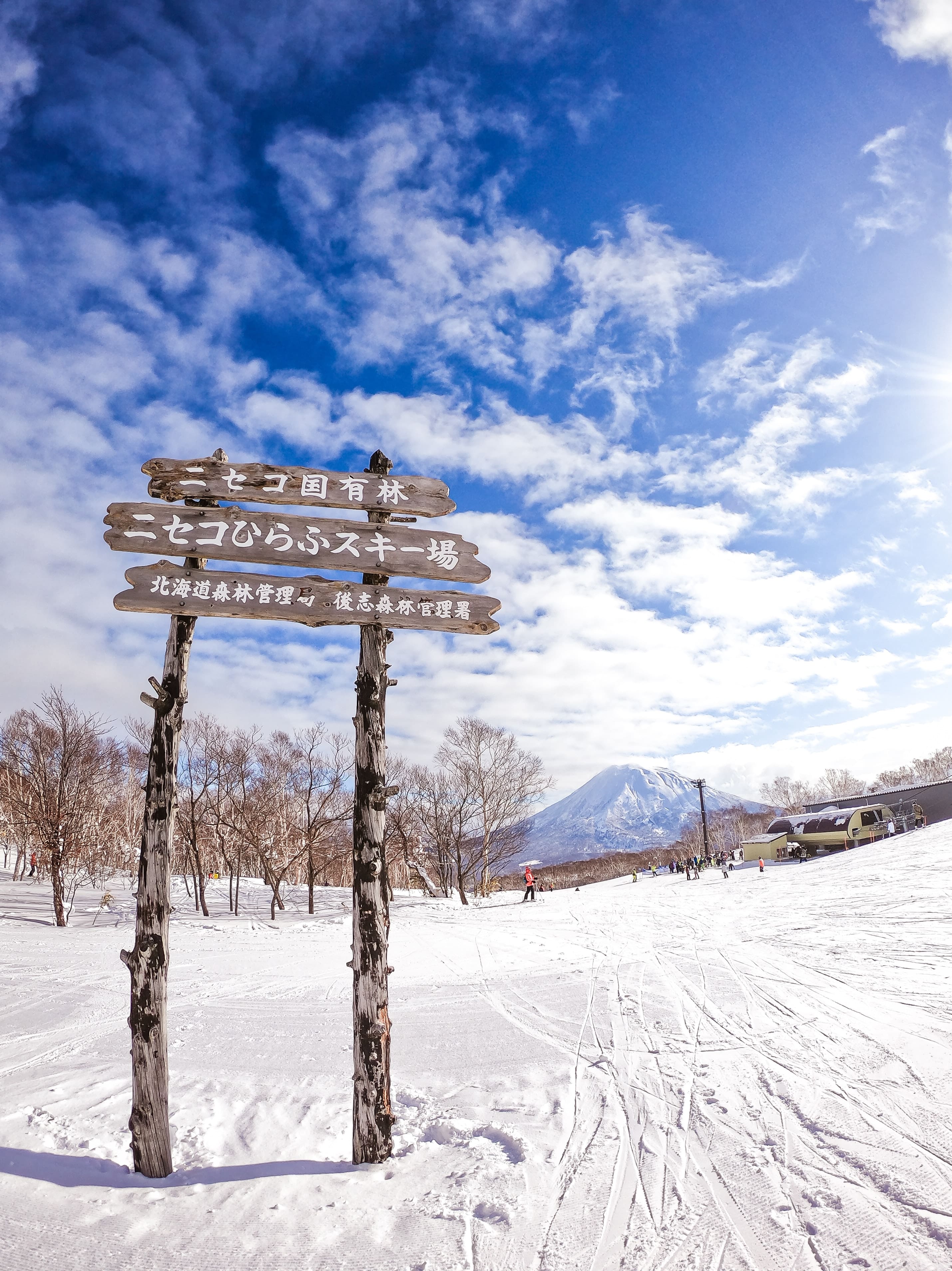 There are four interconnected ski resorts in Niseko, each with world-class slopes. You can take the cable car and enjoy the smooth track on the volcano.
Powder courses, snow parks, forest adventures – it's all here. The elementary or intermediate course here accounts for 70%, which is very suitable for beginners. And in most of the venues, you can also overlook "Mt. Yotei," known as "Mt. Fuji in Hokkaido."
NO.6 Banff Lake Louise Ski Resort, Canada
Located in the heart of the historic and majestic Banff National Park, Lake Louise Ski Resort has fascinating natural scenery. The wilderness here is so pure and full of desire to conquer. At the same time, the wide snow track, changeable terrain, and modern carrying equipment all make her exude charming charm. The unique layout meets the needs of families and teams on holiday skiing, and everyone can find their ski trails. People at the junior and intermediate levels can enjoy the vast and varied green and red tracks here, and people at the advanced level can experience the joy of wild snow in the Rocky Mountains.
NO.7 Vail Mountain Resort, Colorado, USA
Vail's slopes, as if God made them for skiing, have an almost supernatural appeal that keeps skiers dreaming. Vail became North America's first modern winter tourism and entertainment destination. The slides here are not dangerous, you can slide along a road until your legs shake with fatigue, and you will never see the end of the ski resort. These factors have also made Vail the number one voted "America's most suitable family ski resort" for many years.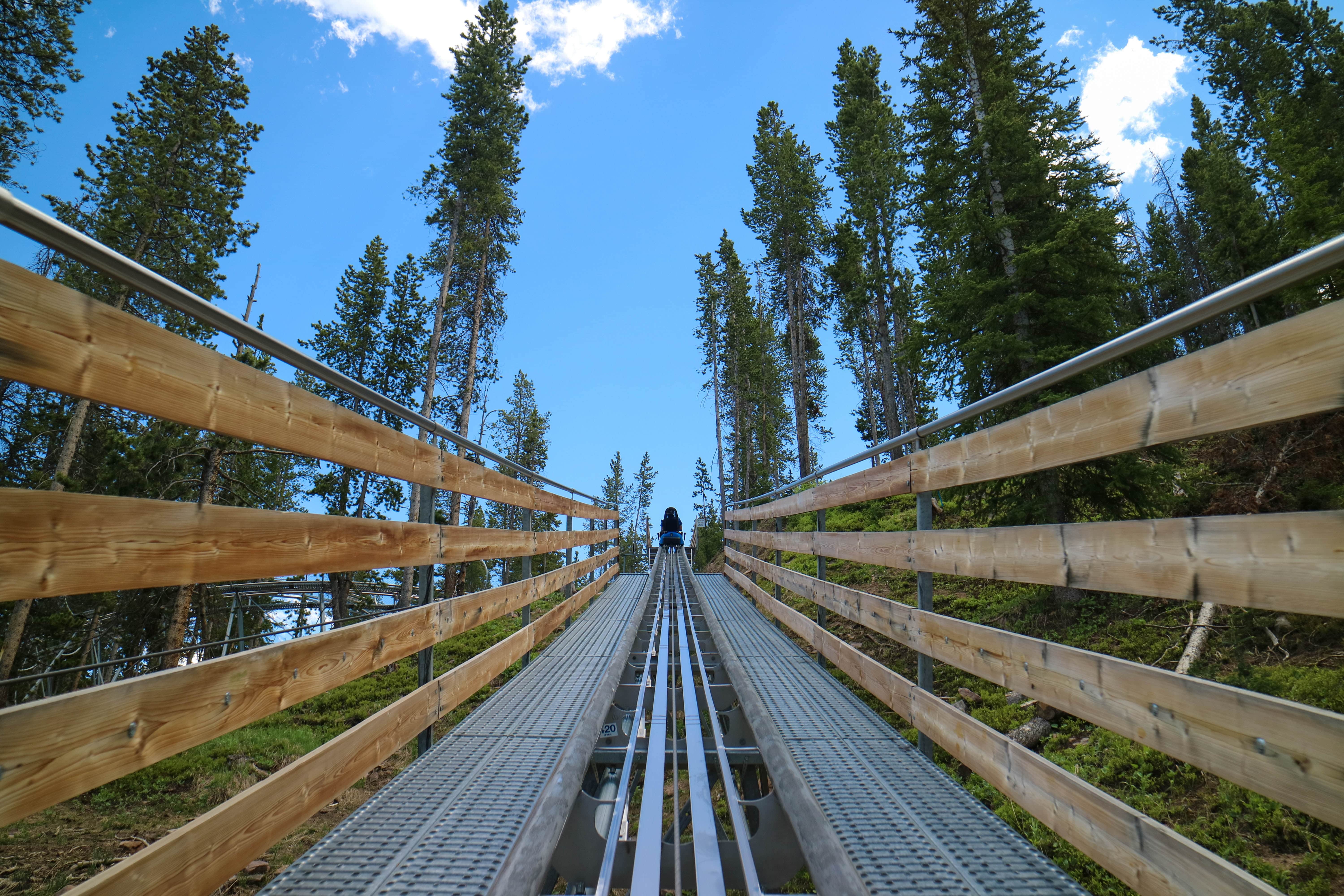 All Vail Resorts will limit daily ticket sales in the 2022/2023 season to alleviate overcrowding. Those without an EPIC pass should reserve ahead to be sure of a ticket.
Official site: http://www.vail.com
Accommodation: Where to Stay in Vail
NO.8 Kitzbühel Ski Resort, Austria
Known as the "Pearl of the Alps," Kitzbühel is the most famous resort in Tyrol, Austria. This alpine village with a history of 700 years has been skiing since the winter of 1892. Here is the "world's most thrilling" take-off runway and the birthplace of downhill skiing. If you decide to go to Kitzbühel in January, you will be able to see the Hahnenkamm brave downhill ski race held here every year.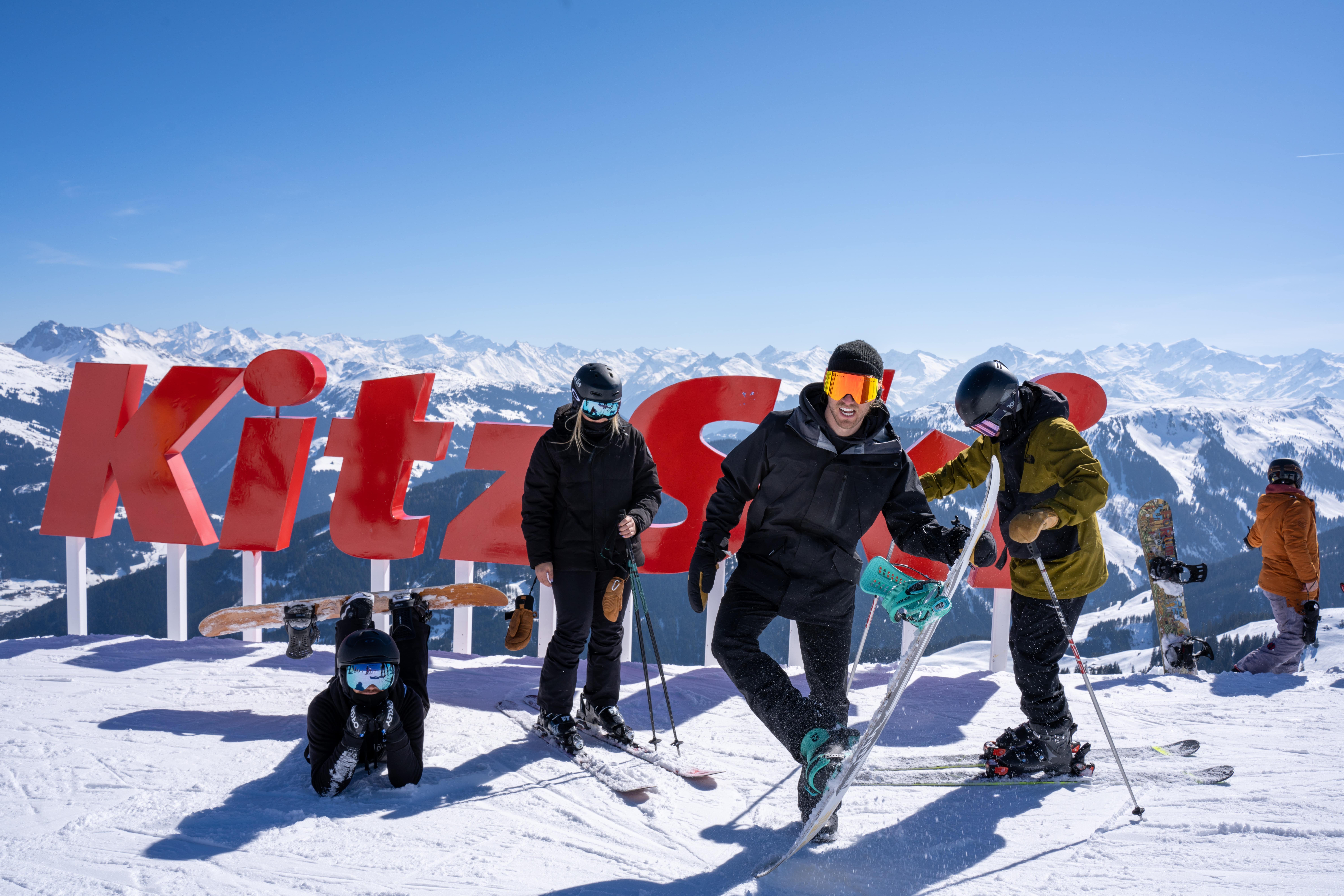 NO.9 Val d'Isere, France
Val-Isère-Tignes is one of the most famous ski resorts in Europe and the home of Olympic alpine skiing champion Jean-Claude Killy. High mountains surround the valley at 3,450 meters above sea level, which generally keep snowfall until late spring. In contrast, the higher Pisa slope glacier skiing usually lasts until June and usually until July.
In the high valley, there are two glaciers and two terrain parks. More than 150 ski lifts can cover more than 300 kilometers of interconnected ski terrain. Here you can even get more adventurous with heli-skiing.
The unique terrain here is also very suitable for experienced alpine skiers, with more than 24 challenging black runs. It's also an excellent choice for cross-country skiing. However, the backcountry here is not to be taken lightly, and we advise even experienced skiers should bring the necessary equipment and preferably enlist a local guide.
Official site: www.valdisere.com
Accommodation: Where to Stay in Val d'Isere
NO.10 Aspen Snowmass, Colorado, USA
Top among the several ski resorts in Colorado, Aspen Snowmass is made up of four ski areas surrounding Aspen and Snowmass Village. Snowmass, Aspen Mountain, Aspen Highlands, and Buttermilk combined terrain exceeds 5,500 acres, with Snowmass alone accounting3, for more than t00.
Aspen is a typical American ski town connected to 4 unique ski mountains – Aspen Mountain, Buttermilk, Aspen Highlands and Snowmass. Among them, Buttermilk is a ski resort suitable for beginner skiers, while the other three have a significant vertical drop and are steep. Although it feels great to slide down the mountain rapidly, not everyone can do it, and it is only suitable for skilled skiers. Skiers, especially those with braking skills at the foot of the hill, have high requirements. You may rush directly into the cafe at the bottom of the mountain if brave enough but not skilled.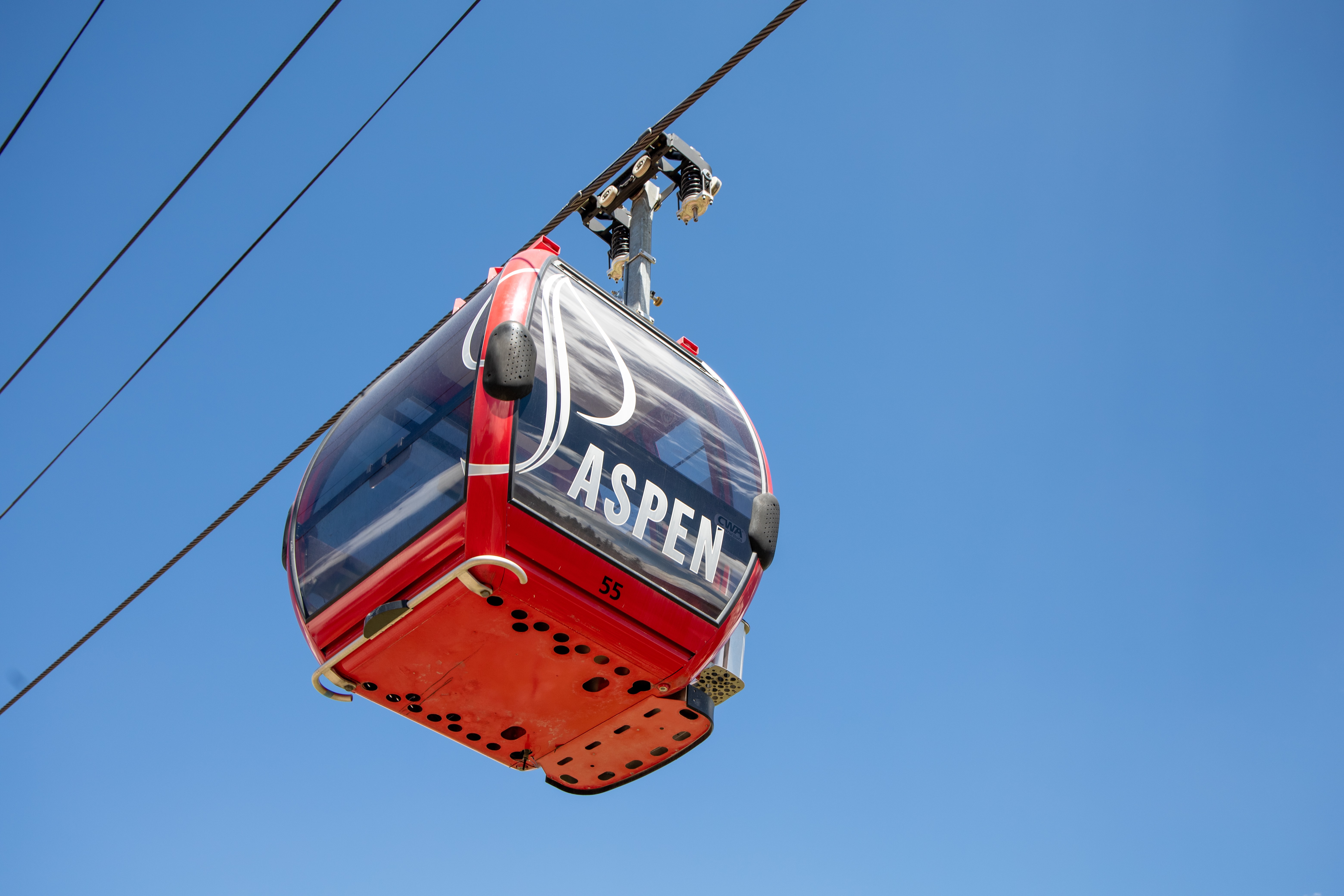 Official site: https://www.aspensnowmass.com/
Accommodation: Best Resorts in Aspen, CO
Recommended Gear